Live streaming has become immensely popular since 2020. But usage of live streaming platforms picked up steam during the peak of the coronavirus pandemic. Today, some of the world's most famous live streamers, like Ninja, earn millions of dollars solely by live streaming.
Table of Contents
Organize a virtual event and charge people for entry
Sponsor brands during your live stream and be an affiliate
Insert advertisements during your live streams
Add a payment link to your daily live stream
Hold live streams on multiple channels
Sell your live stream to other accounts
Play a popular video game on the live stream
In 7 steps bring in the money with live streaming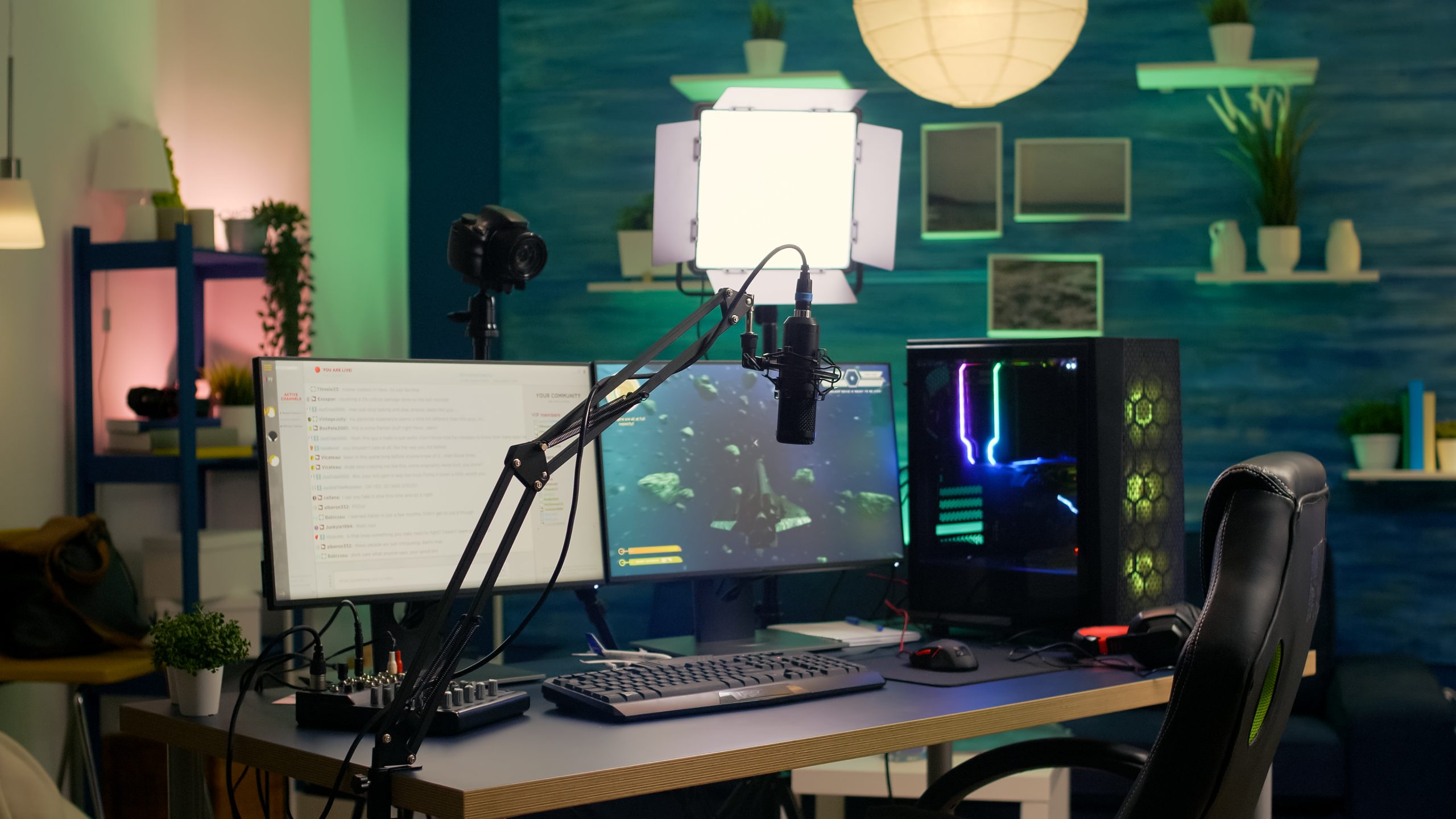 The great news is that you too can build your popularity and make money from live streaming. All you need to do is follow these tips:
1. Organize a virtual event and charge people for entry
If you're someone who can sing or dance or paint or game well, you can organize a live virtual event, for which you can charge. Keeping the charges nominal can allow you to encourage more people to pay to watch you perform.
2. Sponsor brands during your live stream and be an affiliate
If you have a sizeable audience, brands may be happy to work with you as a brand sponsor. You can use their products during the live stream, to show the product in-action. You can get paid for featuring these brands on your live stream. Additionally, consider becoming an affiliate of the brand you are sponsoring. That way, you can provide links to the products on your video. Every purchase through your affiliate link will allow you to earn a percentage of the sales proceed.
This technique in particular works best for micro-communities, where you'll be able to promote niche products.
3. Insert advertisements during your live streams
Some live streaming engines allow you to insert advertisements either before or after your stream. As people wait for you to come online, they can watch these videos. Depending on the ad model you have chosen, every view or every click can bring you a small amount in payment.
4. Add a payment link to your daily live stream
These days, you have the option of adding a piggybank or a donation box or a payment link on your live streaming platforms. This will be visible to everyone and its what your audience can use to show their gratitude to you. Usually, this technique works very well when you have a very large following and your engagement is intense.
5. Hold live streams on multiple channels
You may have different groups of followers on different platforms. For example, your audience on Pinterest may not follow you on Twitch and vice versa. Holding paid live streams on various platforms can give you more chances to earn money. Ant Media offers Adaptive Bitrate Solutions Adaptive bitrate provides the best video quality and viewer experience possible regardless of connection, device, or software. It is a technique for dynamically adjusting the compression level and video quality of a stream to match bandwidth availability.
Most streaming engines support multiple social media channels. You can live stream your content across channels simultaneously, thereby reducing your effort. Plus, some streaming engines use both RTMP and RTSP protocols for streaming. Ant Media Server uses WebRTC which offers various advantages such as:
Ultra-Low Latency Streaming -Latency is 0.5 seconds
Platform and device independence
Advanced voice and video quality
Secure voice and video
Easy to scale
Adaptive to network conditions
WebRTC Data Channels
For further information about WebRTC, please visit blog post about WebRTC
This allows you to live stream on any type of screen, at any internet speed, ensuring you are able to connect with a larger audience. All of this allows you to get more chances to make money from a single live streaming session.
6. Sell your live stream to other accounts
Let's say another business or blog or social media account wants to use your live stream and stream it on their channel. Streaming platforms' media servers allow you the option of syndicating your live stream. All you need to do is sell the rights to your live stream to another party and allow them to use your stream. They will pay you a licensing fee for a specified duration, during which time they can broadcast your live stream as often as they want.
7. Play a popular video game on the live stream
There's a reason people love video games. They elicit nostalgia about the games many of us used to play in the past. They enact our fantasies which we may not be able to play out in reality. And they act as stress busters and are far more entertaining than what's on TV or OTT right now.
That's why it pays – quite literally – to play games on the live stream. Comparison of live streaming platforms shows that Twitch isn't the only streaming engine that's good for video game live stream. You also have Ant Media Server Solutions.
How Ant Media Server Solutions can make your live streams profitable?


At Ant Media, we are an open-source WebRTC Streaming company, with the lowest latency rates (under 0.5 seconds!). We boast of the highest degree of adaptivity, thanks to our Adaptive Bitrate streaming feature.
With us, you can custom build your own live streaming application for Unity, iOS, JavaScript, Flutter and Android. This can be hosted either on-premise or on-cloud. Our auto-scale clusters support millions of viewers – so you can effortlessly support the viewing needs of your growing audience. We take your security seriously. Our security features ensure disturbances and distractions are prevented and your audience feels safe.
Our community license is completely free of charge – perfect if you want to try our streaming engine out for fit. We also offer an enterprise edition and a perpetual license that will grant you the freedom to enjoy our numerous features and future upgrades forever.
Contact us to learn about Ant Media Server Solutions. We can help you make a profitable living through seamless live streaming.