About StreamNinja
Its software as a service allows high quality and speed connections with less than 500milliseconds latency. This enable real-time interaction of the audience without a connection limit.
Thanks to it's low latency it's perfect for all type of events, such as Corporate events, Live sports, Medical congress etc.
Highlights.
Ultra Low Latency:

We use real ultra-low latency, with our service you will have no delay between streaming and viewing.

Compatibility:

Compatible with all devices and does not require any application installed

Up to 4K:

Broadcasting of events up to 4k with the best quality.

Unlimited connections:

The platform allows unlimited users in any resolution.

Comfort:

Thanks to our control panel you can manage your streamings comfortably.

Synchronized:

Your entire audience will follow your event in sync and will be able to interact in real time.
Get Started Instructions:
Before Starting: 
You need to have an active Stream Ninja license. If don't have one please request a demo here. 
Using
: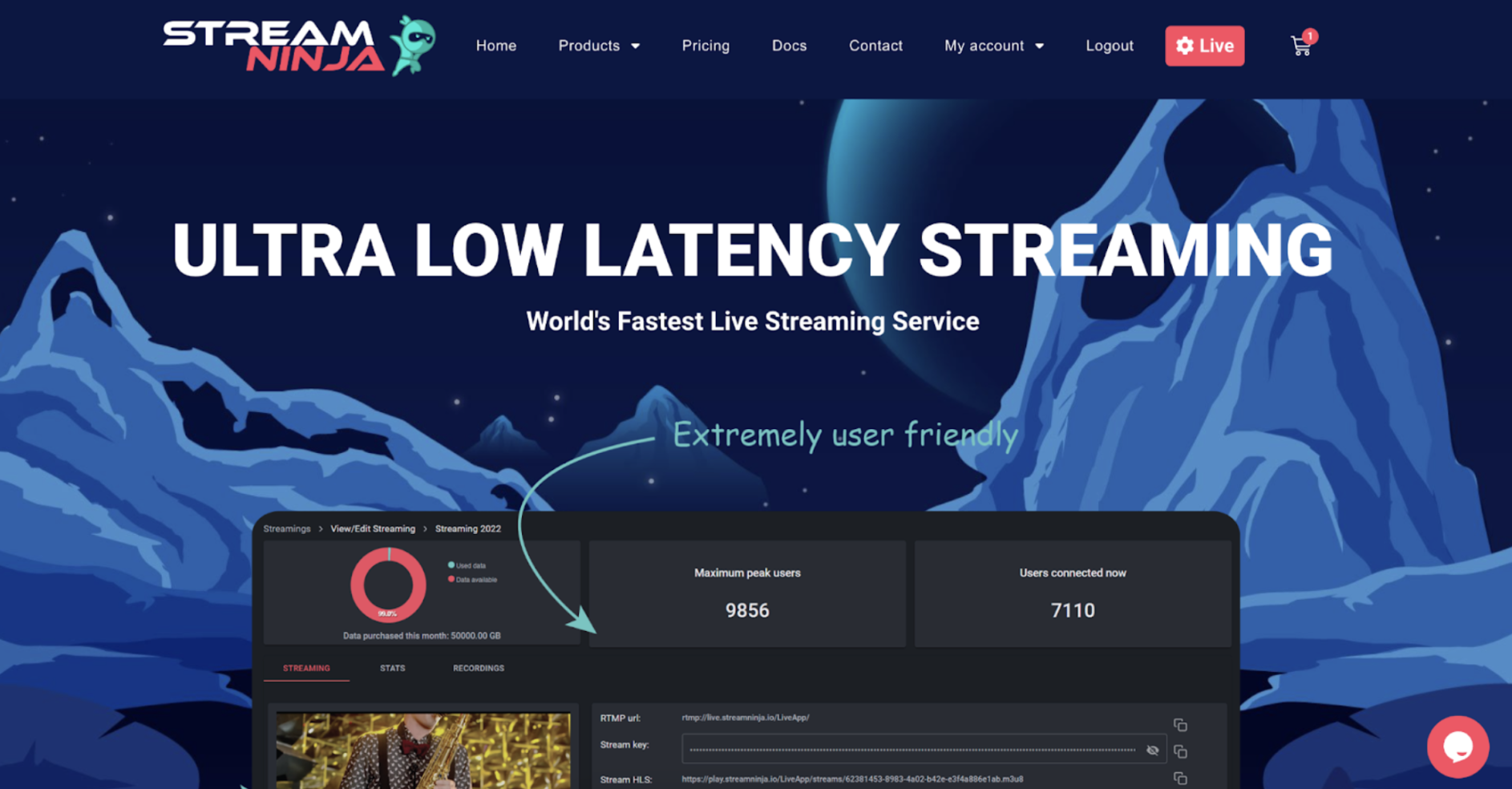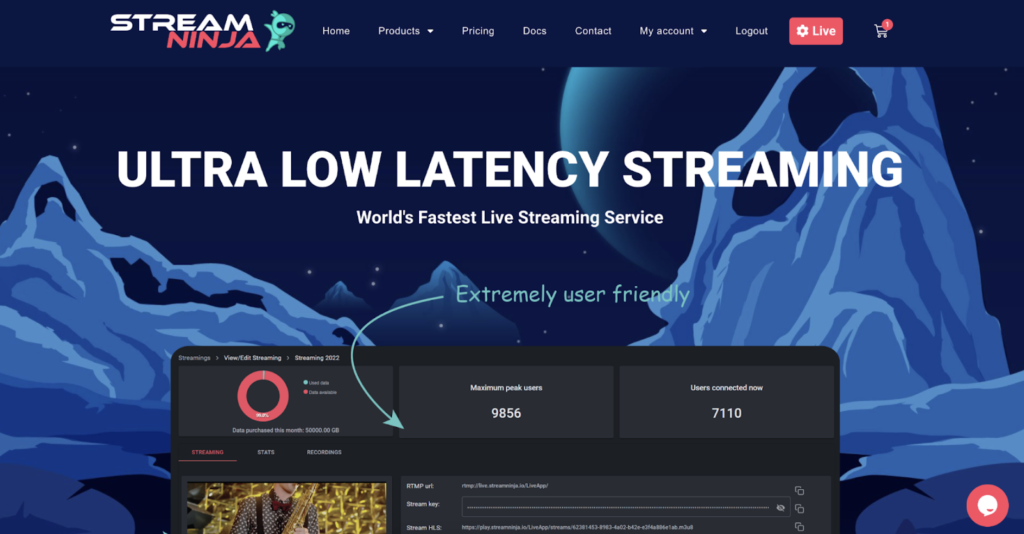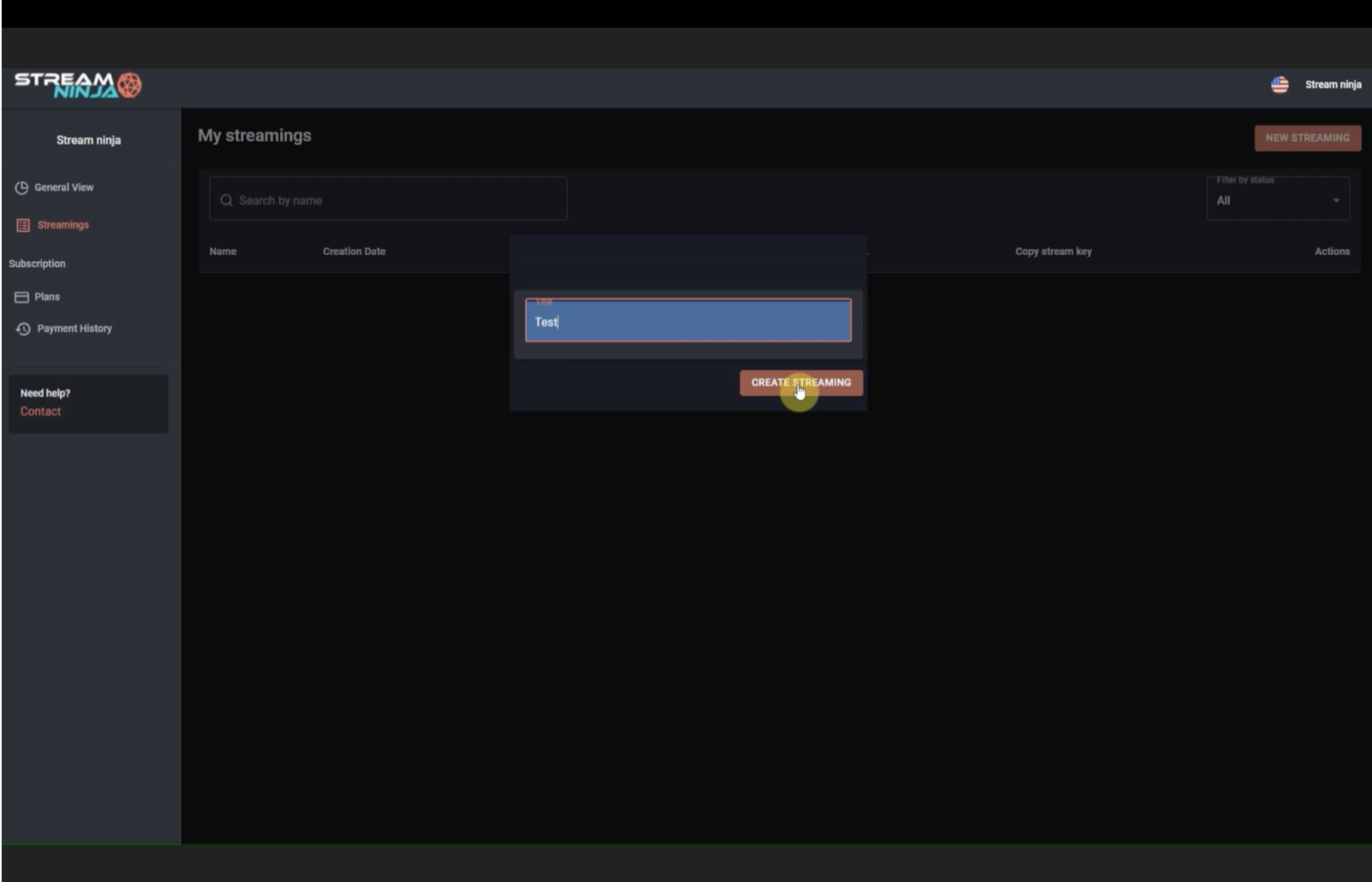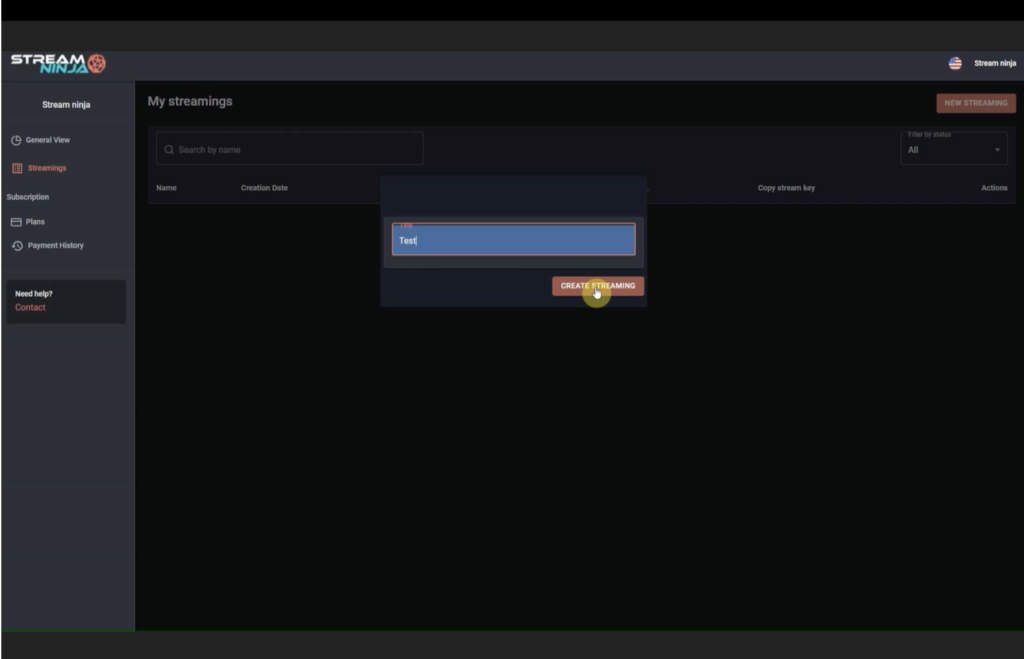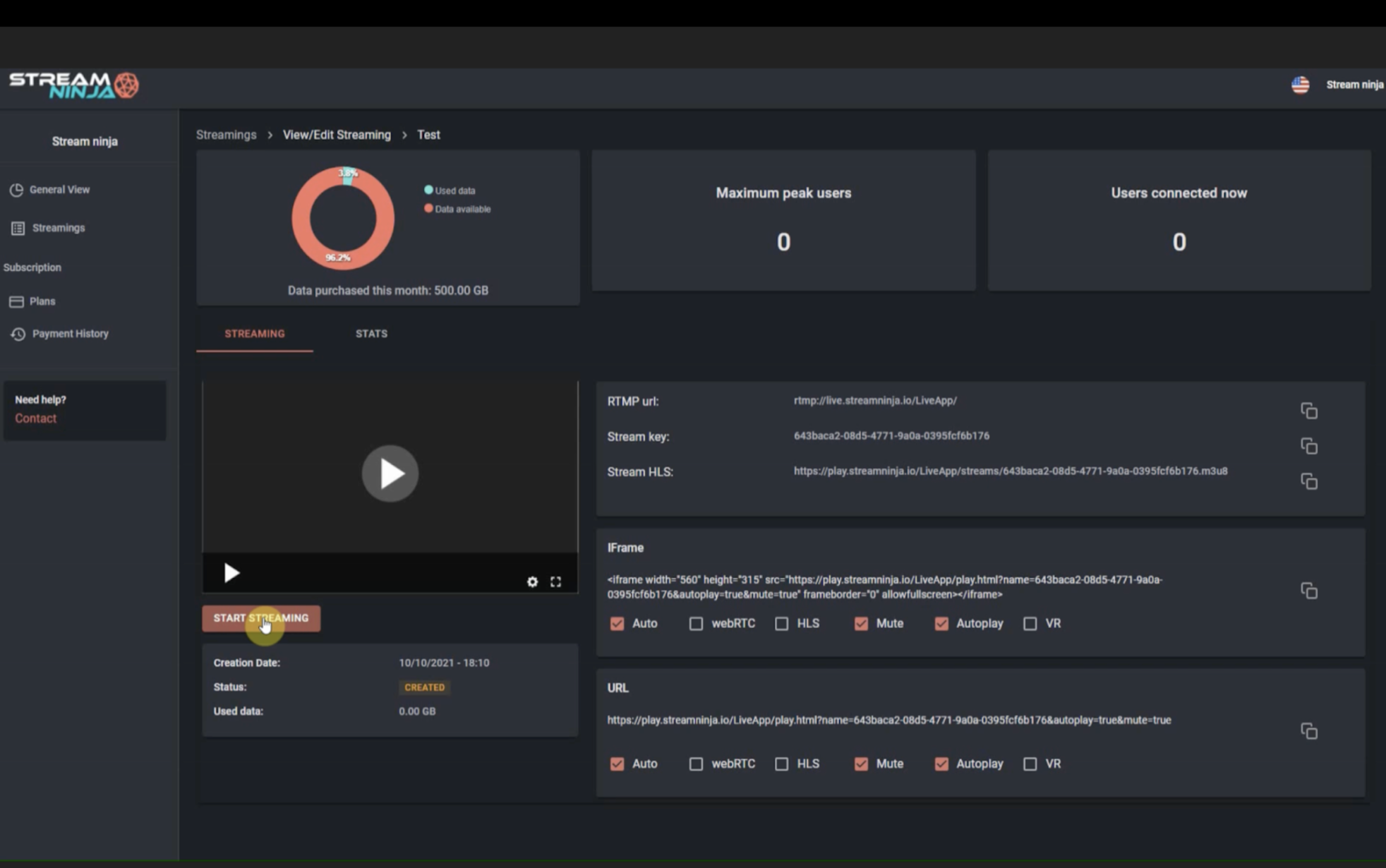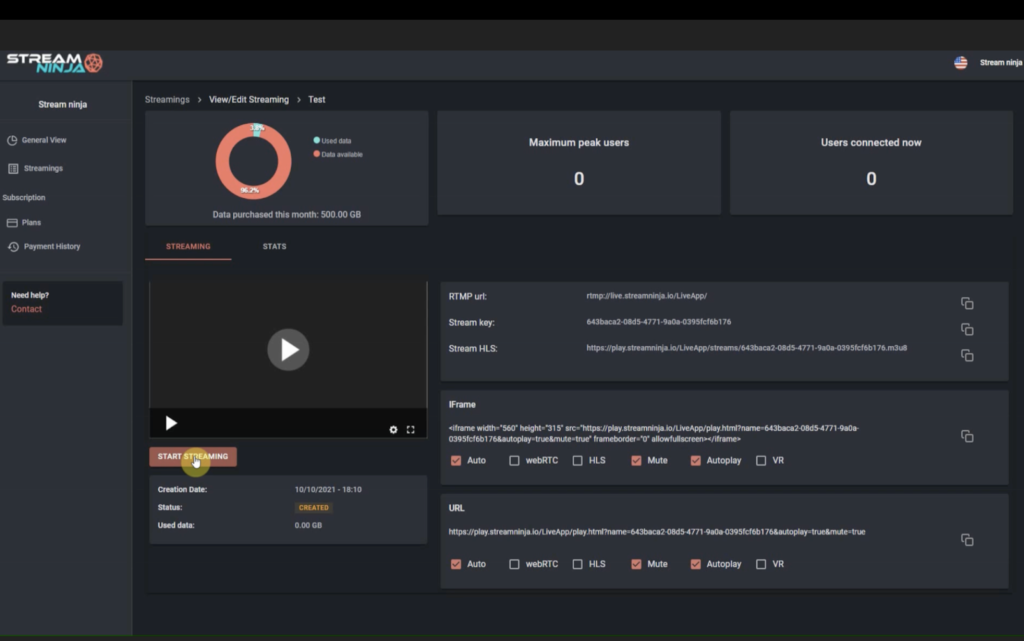 That is it! You are live! 

In order to watch the stream. Copy and paste the URL as shown below: