Discover RTC Studio, an innovative WebRTC extension for OBS developed by RTC League, enabling high-quality, real-time streaming with low latency. Enhance your streaming experience with RTC Studio and Ant Media Server today!
A Groundbreaking WebRTC Extension for OBS by RTC League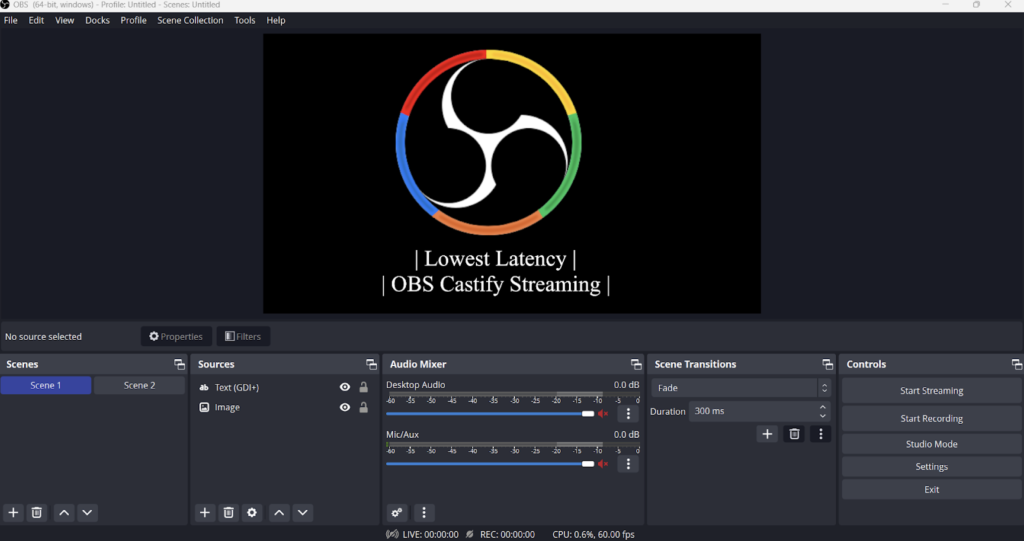 Transform Your Streaming Experience with RTC Studio
A revolutionary OBS extension by RTC League, seamlessly integrates WebRTC with OBS, offering unparalleled low latency of 20ms P2P streaming and smooth, high-quality media server streaming at scale. Winner of the Real-Time Streaming Hackathon (2023/Q1) organized by Ant Media, RTC Studio empowers users to harness the full potential of real-time streaming with OBS and Ant Media Server.
Highlights
Effortless integration with OBS and Ant Media Server

Real-time streaming with ultra-low 20ms P2P latency

High-quality media server streaming at scale

User-friendly deployment and usage for all users

Comprehensive support and documentation
Getting Started:
Prerequisites:
Before starting, ensure you have the following:
Active Ant Media Server (AMS) license

RTC Studio client installed on your PC or Mac

Ant Media WebSocket URI and Stream ID
Deploying:
Download and install the RTC Studio client from our

RTC League Website

.

Open the OBS settings panel by clicking on the "Settings" button in the "Controls" menu.

Click on the "Stream" option in the Settings panel.

Enter your Ant Media Server's WebSocket URI and Stream ID in the corresponding fields on OBS.

Select "h264" from the Video Codec dropdown menu (recommended for optimal compatibility).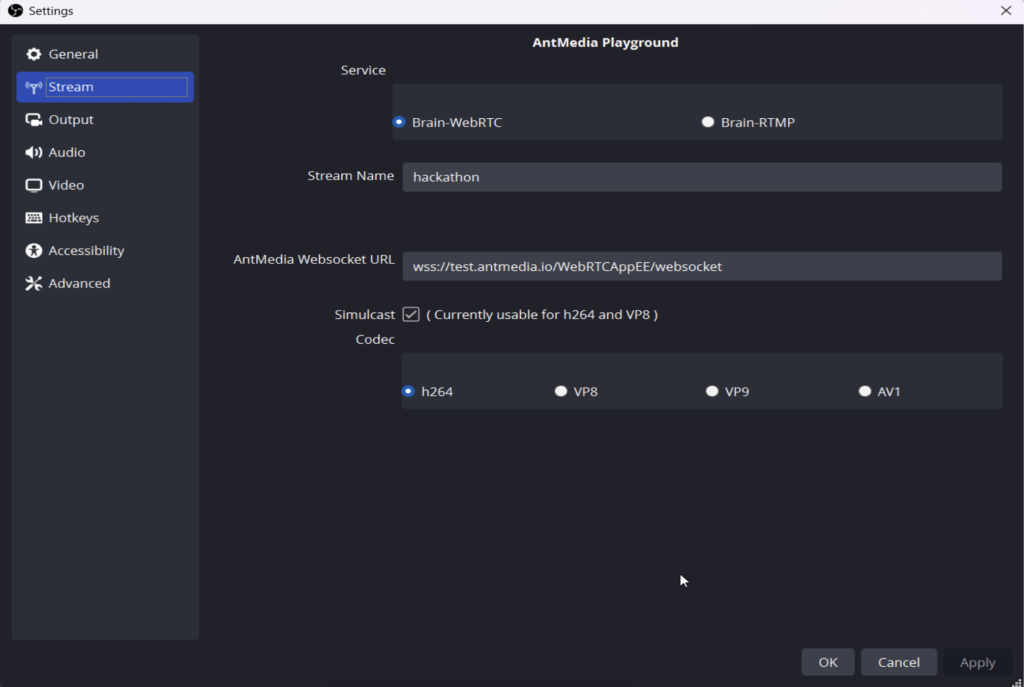 Using:
Set up your microphone and camera in OBS.

Click "Start Streaming" in OBS to begin broadcasting.

Your real-time, low-latency stream will now be available on your Ant Media Server or custom player based on Ant Media API.
Youtube Dual Video Streaming Experience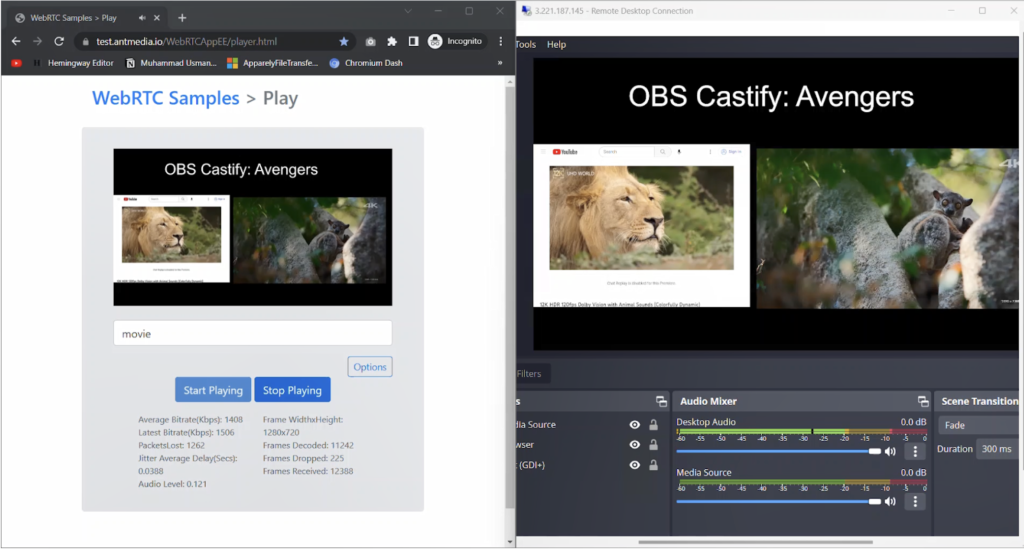 Unreal Engine Meta-Human Streaming Experience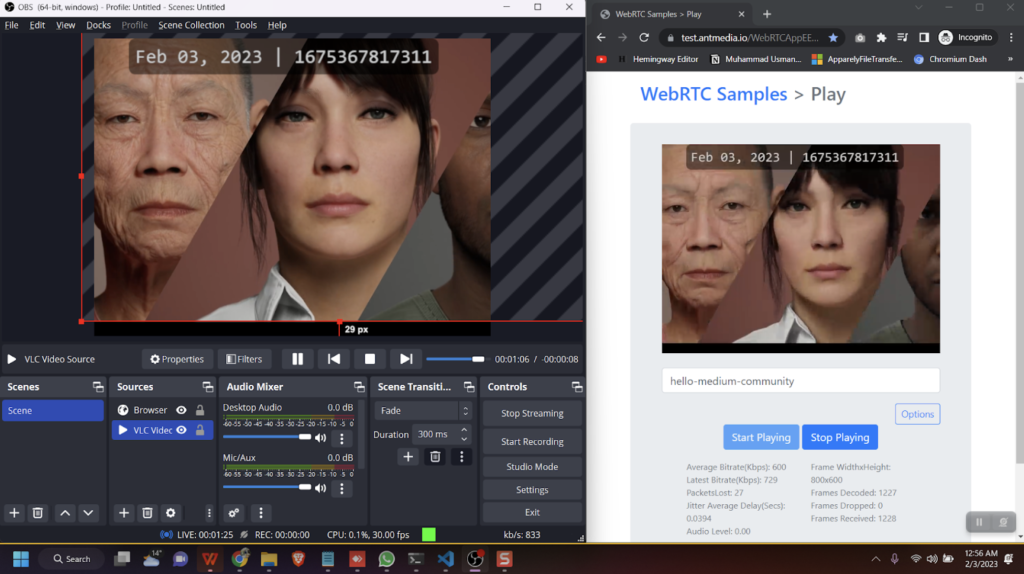 Support
Please contact us through the following channels:
Email Support:

support@rtcleague.com

RTC League Discord Community Forum:

Discuss-RTC Studio

RTC League Knowledge Base:

RTC League Website
Join the Real-Time Streaming Revolution with RTC Studio
Embrace the future of real-time streaming with RTC Studio by RTC League. With seamless integration, ultra-low latency streaming, and an easy-to-use interface, RTC Studio is the ideal solution for broadcasters and content creators looking to deliver top-quality, real-time content to their audience. Get started with RTC Studio today and take your streaming to new heights!
About Vendor: 
CEO: Muhammad Atif Bashir – LinkedIn Profile
CTO: Muhammad Usman Bashir – LinkedIn Profile