Applications, Plugins and Services
Anyone who would like to be a part of the Ant Media team is welcome to place their applications or services here. Every idea which can turn out to be an application or service has a chance to be monetized! This is an environment where streamers can find applications or services for different use cases of real-time streaming.


Video Conferencing Solution
It includes the frontend, all APIs and user interface to build large-scale, ultra-low latency video and audio conferencing and webinars. This gives companies a headstart when it comes to building their own branded tool which can scale to hundreds of thousands of viewers.

Increase viewer engagement and retention through actionable data collected across a variety of video players, not exclusive to the Bitmovin Player. Fix playback issues before they impact your viewers and optimize for the best experience, always. 


It can connect and pulls the stream from ZixiBroadcaster to Ant Media Server so that you can watch the stream with WebRTC/HLS/DASH etc. on Ant Media Server. In other words, any stream in ZixiBroadcaster can be available in Ant Media Server


Stamp for Ant Media Server is a commercial plugin that can dynamically add video overlays to live streams based on instructions received on its REST API.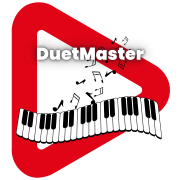 Duet Master is a platform that people can play their digital insturements together. You can play digital piano with other peoples using WebRTC Peer Connection and Data Channel.


Medicant is a real-time telemedicine application with artificial intelligence integration to help remote diagnosis. Doctors can use predefined or custom protocols to do each remote examination in the same way.


Filter Plugin let you add filters on the ongoing streams by using REST API and this plugin contains MCU implementation. This plugin is deployed in the Ant Media Server Enterprise version.


Web Page Recording Plugin
This plugin allows you recording your web page when streaming


Real-Time Streaming Service
Streamninja is a streaming platform that provides ready to use services for high quality, reliable and ultra low latency streaming.

Become Marketplace Vendor
We would love to have you onboard! Please feel free to fill out the form in order to place your product on ANT marketplace