What is Annual General Meeting(AGM)?
Annual General Meeting(AGM) is an annual meeting of a company's interested shareholders. At an AGM, the directors of the company present an annual report containing information for shareholders about the company's performance and strategy. Shareholders with voting rights vote on current issues, such as appointments to the company's board of directors, executive compensation, dividend payments, and the selection of auditors in the annual meeting.
What is
Azeus ConveneAGM?
Azeus ConveneAGM is an end-to-end annual meeting solution that empowers listed companies to hold virtual and hybrid AGMs in a manner that is compliant with the relevant rules and regulations, with the participation of not only the listed companies themselves but also the shareholders and relevant parties such as share registrars and scrutineers. It simplifies the entire AGM (Annual General Meetings) process from pre- to post-meeting to ensure everything is hassle-free for all parties.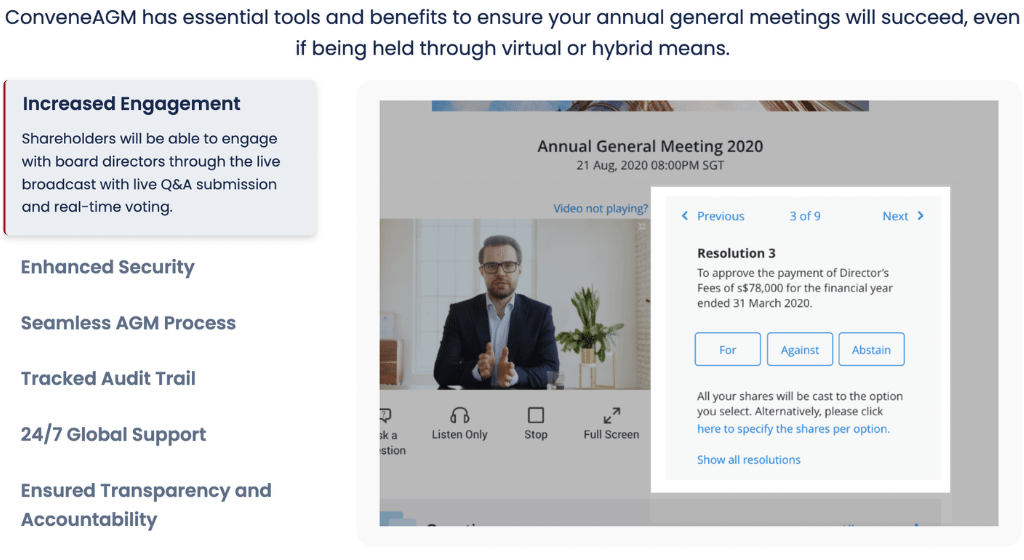 What are the challenges in Azeus ConveneAGM ?

"An integral part of the process is ensuring that the actual meeting is broadcasted to the shareholders with utmost quality and reliability. It is important that the viewers do not lose any second of the proceedings so they are able to participate if they wish to. We understood that in order to make the solution truly responsive to the needs of our use case, the broadcast has to reach the viewer in real-time."
Brian Magalong, Technical Product Manager for Broadcast Services.
How did you resolve the challenges?
We have explored various WebRTC service providers in the market. But what set Ant Media apart was the full control it gives us to deploy the solution within our own servers. 
These solutions allow us to leverage our existing scalability processes so we are able to react based on the current demands of our annual meetings. This flexibility also allows us to deploy WebRTC ingress servers in the region of our choosing, ensuring the lowest latency possible for our viewers.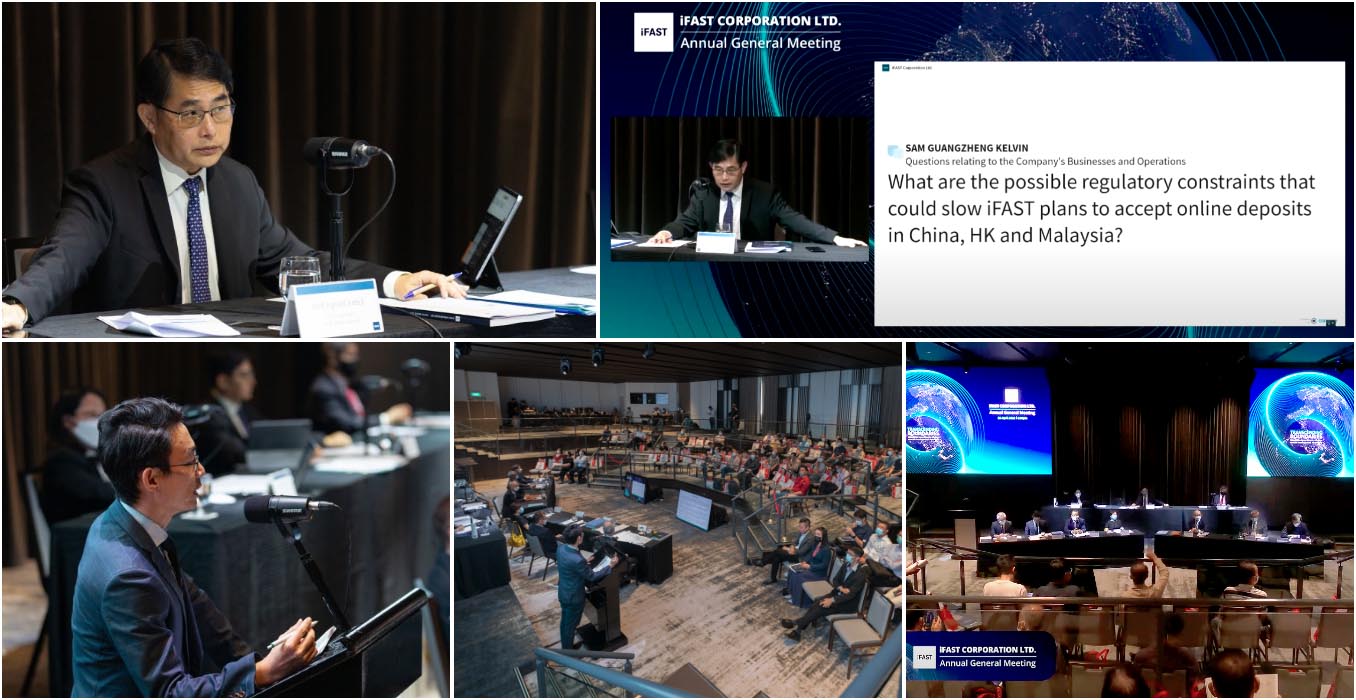 We have been most appreciative of the support the Ant Media engineering team has provided us. They have been instrumental to make ConveneAGM now to be the only global virtual AGM platform with a truly real-time broadcast.
Why did you choose Ant Media Server?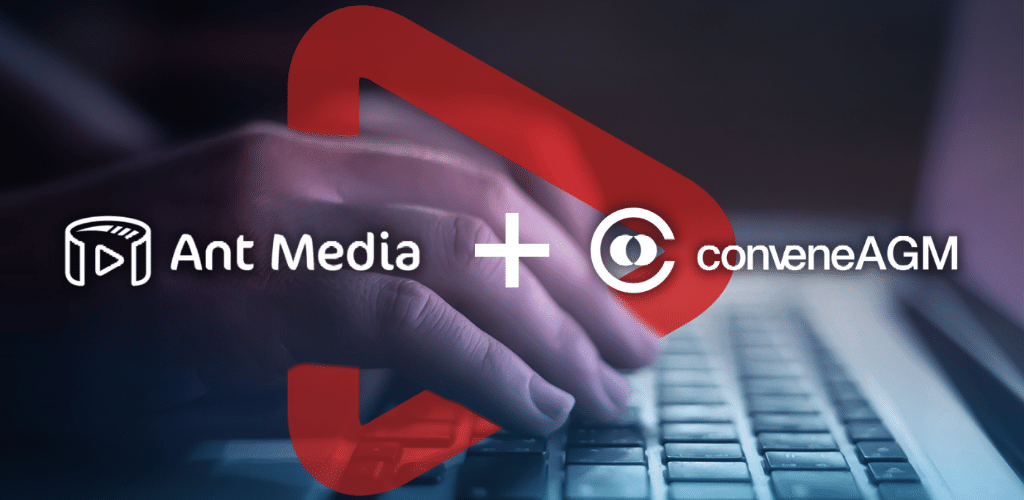 There are several solutions out there for virtual events, annual meetings and video conferencing. Ant Media provides the best of the breed when it comes to supporting services, and the extended technology it brings. Ant Media is dedicated to providing both off-the-shelf and customized solutions to make sure its clients will get the right technology infrastructure they need from a modern video conferencing platform. These are what make Ant Media Server a good partner for Azeus ConveneAGM.