In some use cases such as trivia quiz apps, webinars, conference room applications; you may need Ultra-Low Latency using WebRTC with a large number of viewers and publishers and therefore you may need to scale up your solution to support thousands or even millions of viewers. But how?
Here is your solution!
Ant Media Server Clustering Solution
Live streams almost always unicast to a distribution server over UDP or TCP. Viewers are also TCP or UDP unicast receivers. When the time comes to add more capacity for live content, it is impractical to have the broadcaster to broadcast on additional servers. Therefore, other servers must be able to receive and repeat streams in real-time.
That's why you will need a clustering solution when you have a high number of publishers and viewers. Especially when you require ultra-low latency and adaptive bitrate because they need more processing power. Ultra-low latency is achieved by WebRTC and it is a CPU-intensive protocol.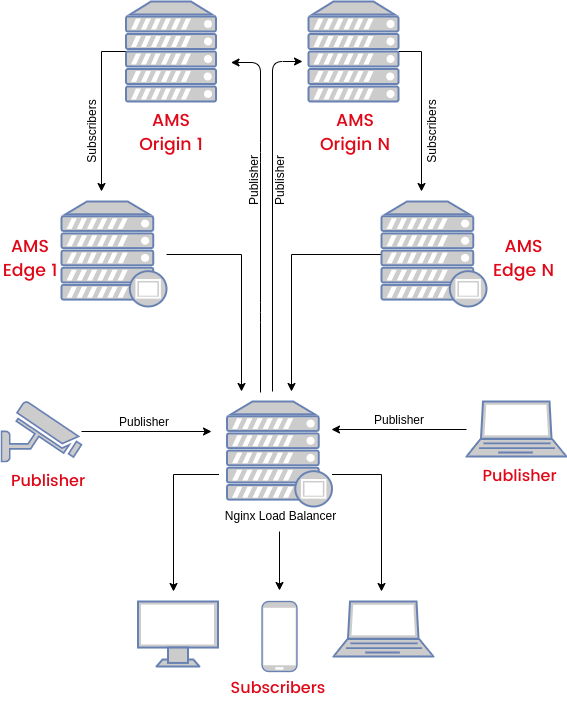 Adaptive bitrate provides the best video quality and viewer experience possible regardless of connection, device, or software. It is a technique for dynamically adjusting the compression level and video quality of a stream to match bandwidth availability. It is also CPU intensive because there is video conversion. Luckily, Ant Media Server Enterprise Edition supports clustering, so that you can handle the high load in your streaming applications easily.
Ant Media Server can run in cluster mode which means a number of Ant Media Server instances(nodes) can work together to scale the number of viewers and publishers. In other words, you can publish a live stream to one node of the Ant Media Server in the cluster and you can watch the stream in another node in the cluster.
The most important feature of Ant Media Server Cluster is its Automatic Scaling capability.
In addition, cluster license allows you to manage as many instances as you need with a single license key.
Contact Our Experts Now
Don't Miss The Special Discounts of The Cluster License