What is online live auction/bidding? Why does it matter?
The online, live auction is one of the most popular e-commerce trends of recent times. It requires an extremely accurate synchronization with the auctioneer and audience to provide a good shopping and bidding experience. The bids coming from the web are communicated to the auctioneer and the audience in real-time.
This way, the auction can even have a mixed audience of both web users, people physically participating in the auction, and bidders who participate by other means (by phone, etc.).
Auctions and biddings are exciting because of their fast pace. And that speed demands ultra-low latency video streaming with two-way communication.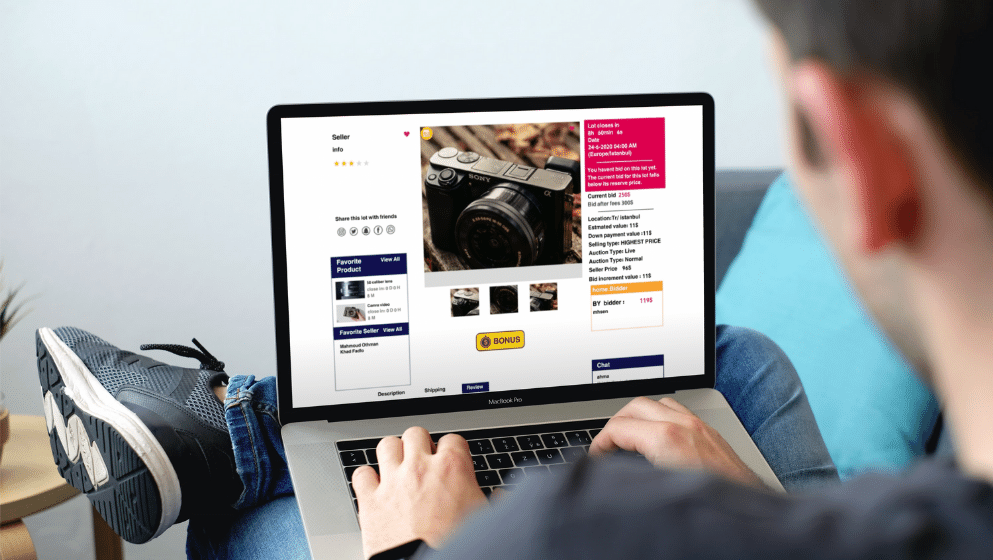 Online auctions and trading platforms are quickness-based businesses and any delay could mean that bids or trades are not properly recorded, and that is a disaster for any auctioneer. Split seconds can mean thousands or even millions of dollars.
Let's see how Mazaady uses Ant Media Server to empower its live auction platform.
Our guest is Dr. Mamoun Jamous, General Manager at Techniaa Systems. He'll explain Mazaady's journey and also how they decided to start working with Ant Media.
Mazaady: Live Auction Platform
Mazaady platform is a platform that specialized in buying and selling online using auctions or fixed price systems. It allows sellers to add their products within more than 70 categories and sell them by auction, live stream (video or audio), or direct sale.  It provides the buyer to join in the auction and attend the live stream or the direct purchase of the product and provides him with both online payment and online shipping
What are the challenges in Maazady?
At Mazaady we were looking for a reliable live-streaming structure that we can use to run our online live auctions. We needed a solution that is lightweight and robust enough to implement our unique online live auction features without problems.
What possible solutions did you consider, and why did you choose Ant Media Server?
With the help of Techniaa Systems, we have explored many solutions. Among many service providers which we have explored such as Jitsi, Red5, Wowza, JWP, and others, Techniaa Systems team recommended AntMedia as a reliable and affordable solution. We decided to work with AntMedia because of the very low latency, reliability, affordability, and active support team.
How have you benefited from using Ant Media Server?

Ant Media servers were easy to install and manage, and documentation is available with sufficient details. We were able to focus on the product because we didn't have to think too much about installation and integration. It took a very short time for us to install and integrate. Also, the support team helped us quickly whenever we needed it.
What are your aspirations moving forward?
Mazaady is launching very soon and we at Mazaady are glad about Ant Media's level of professionalism and support. We are looking forward to continuing the cooperation between Mazaady and AntMedia.