Ant Media offerings open the door to a world of opportunities for businesses, developers, and creative minds in the fast-paced digital landscape. From real-time streaming excellence with the powerful Ant Media Server to the unique marketplace for streaming applications, exciting hackathons, exclusive partnership opportunities in the Ant Partners Network, and a lucrative referral program, the possibilities are endless.
Join us on this exciting journey as we explore business opportunities that Ant Media provides to grow your business. Take advantage of your lucky chance now! But first let's go over each one of them so you can make an informative decision.
Table of Contents
1. Real-time Streaming Excellence
Obviously, one of the biggest Ant Media business opportunities is the Ant Media Server itself. The value you create using Ant Media Server can be the game-changer your business has been waiting for. This gives you the opportunity to build whatever your heart desires such as a restreaming platform, video conferencing tool, IP camera applications, etc, and monetize your effort.
At the heart of Ant Media offerings lies the Ant Media Server, a powerhouse that delivers real-time video, data, and audio streaming. With this dynamic tool at your disposal, you can unlock endless possibilities for engaging your audience and delivering content like never before. White labeling opportunities are on the table. Ant Media Server is totally open-source.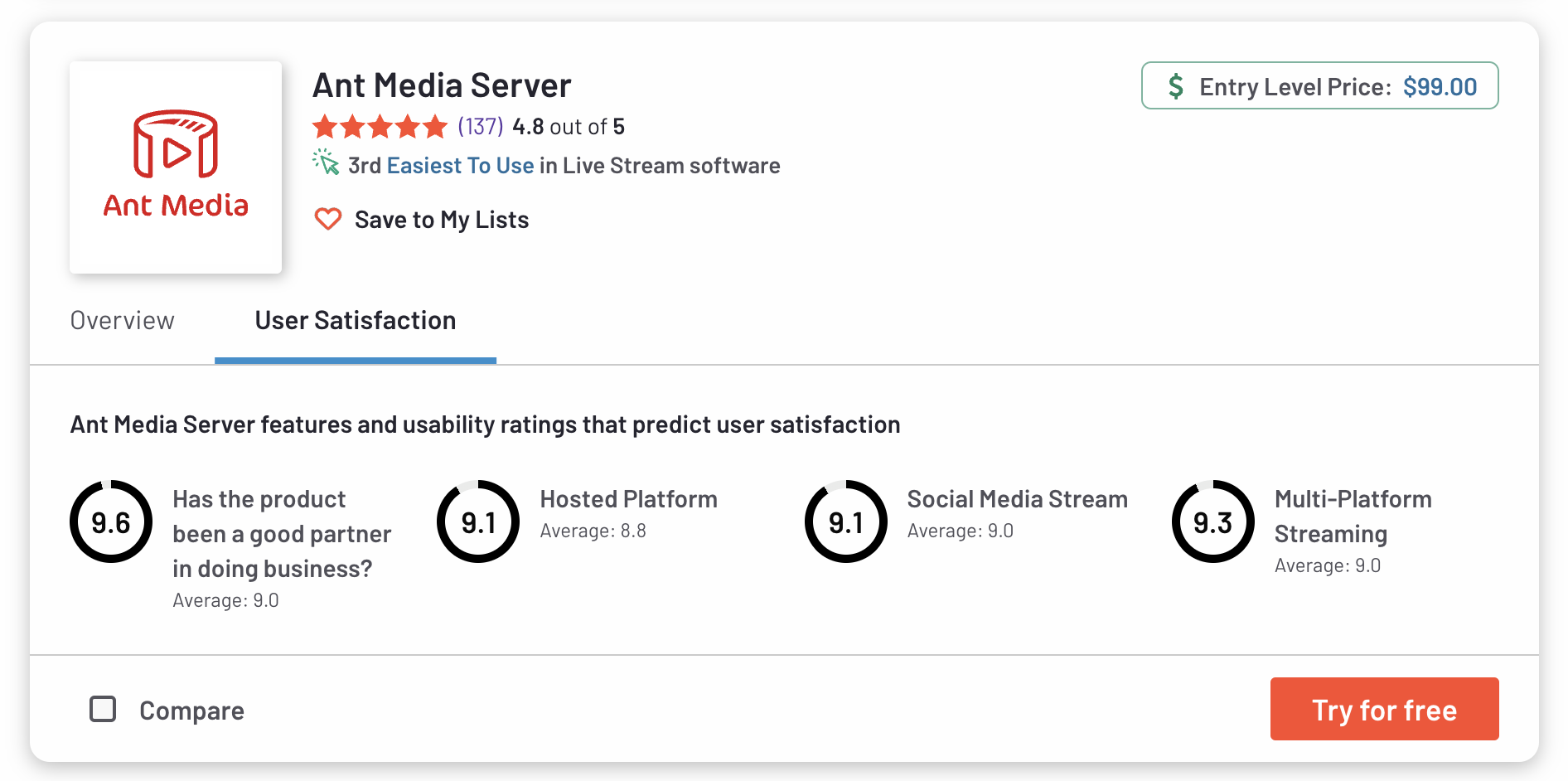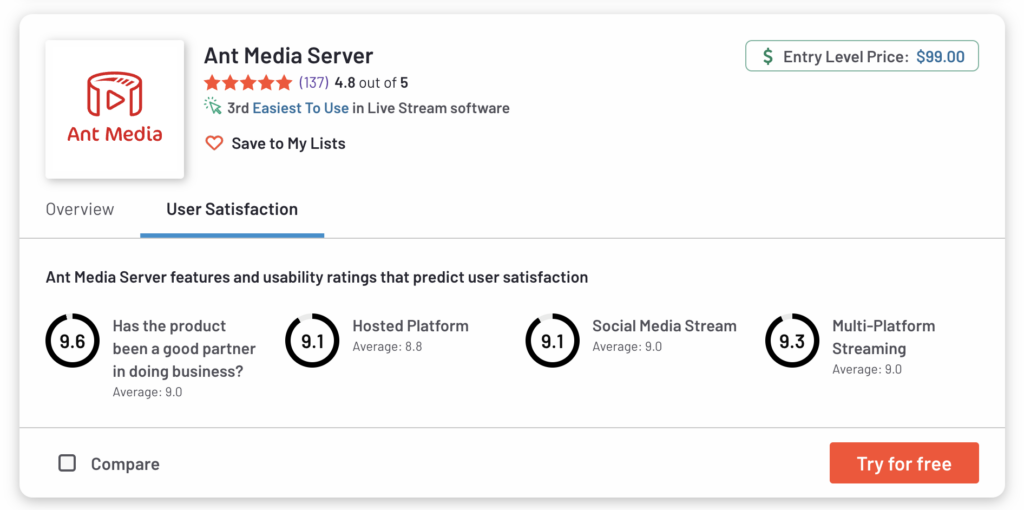 2. Ant Media Marketplace
What is Ant Media Marketplace?
Ant Media provides a unique marketplace for both users and partners. The idea is to list all the Ant Media Server plugins, applications built on AMS, and custom development services in one spot. We are also open to placing some hardware producers as well as considering streaming apps that don't use Ant Media Server at the moment, but consider a possibility of switching to AMS in the near future – let's talk.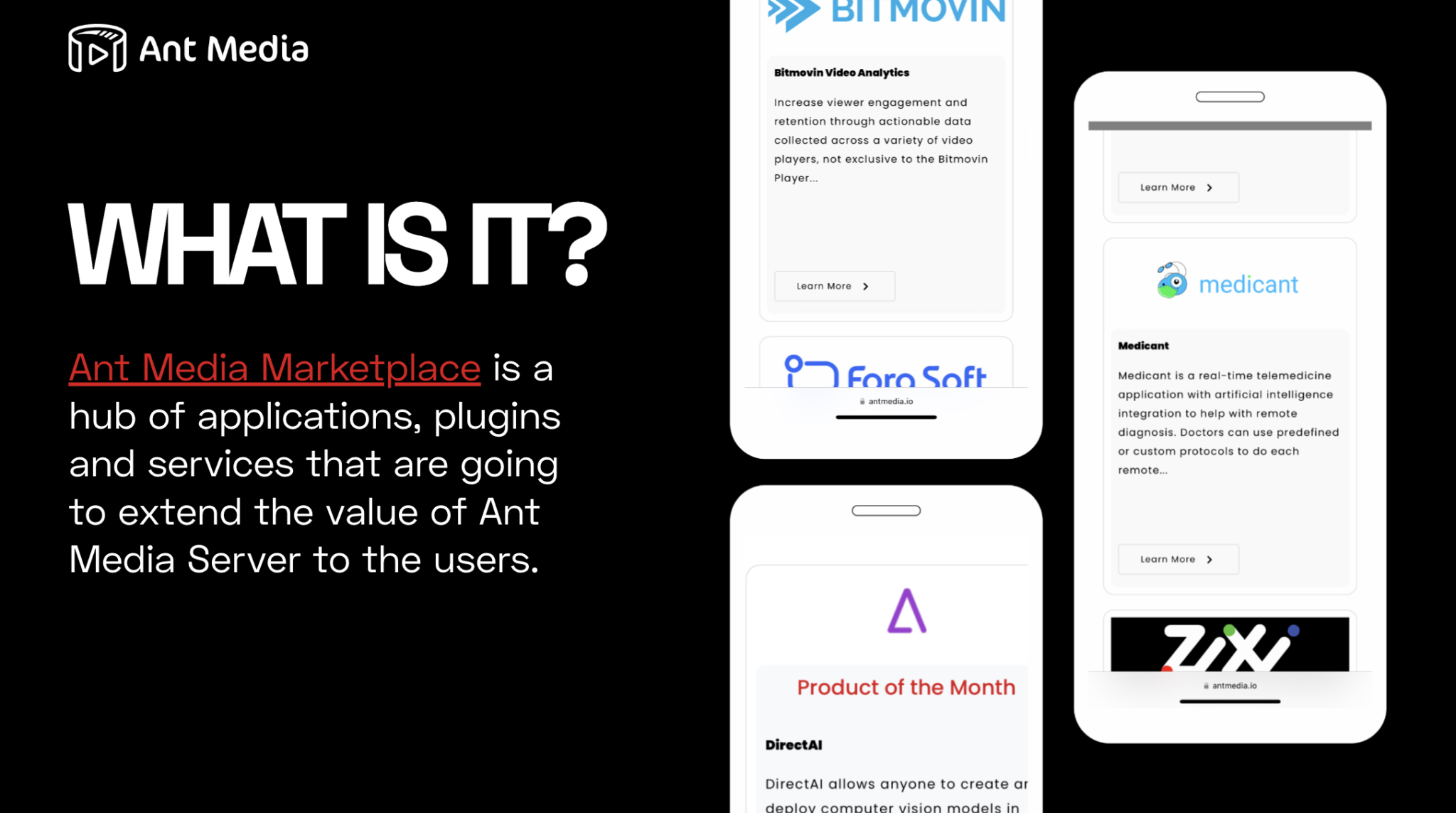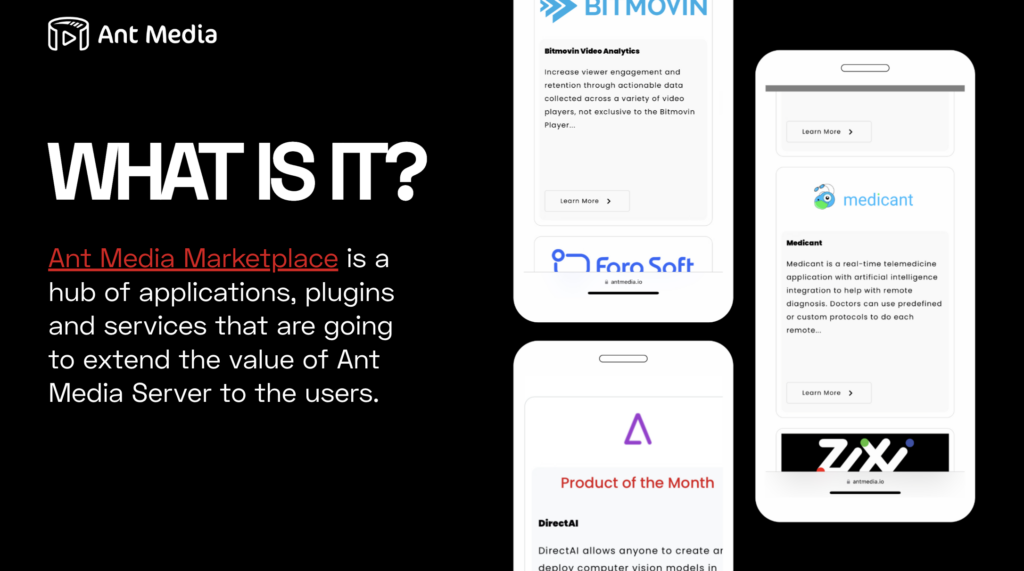 What are the benefits of using Ant Media Marketplace?
We are on the journey of becoming a WordPress of streaming or live streaming engine of the world. Our goal is to provide the easiest way for you to build a real-time streaming service or add streaming features to your existing product. And enrich your service later on with easy to deploy plugins. Ant Media offerings are based on the win-win approach for both Ant Media Server users and developers who build on AMS.
The purpose of this marketplace is to elevate the real-time streaming services that our users have created with the library of integrations. For example, you can easily add object recognition features by deploying the DirectAI plugin right now.
Developers on the other hand are able to monetize their ideas, applications, and services related to live streaming. Build a plugin or application, contact us to review and publish it, harness the power of Ant Media organic traffic, and earn 100% revenue when someone downloads it with no commission for the whole first year from the date we place you on the marketplace! Monetize your creative efforts effortlessly while reaching a broader audience. Become a marketplace vendor now!
The best news is Ant Media Server is now offering a 30-day free trial. Take advantage of this offer and start turning your ideas into reality today!
Would you like to discuss your case in more detail? Feel free to book a free or paid consultancy with Ant Media Experts.
3. Real-time Streaming Hackathon
This is one of the most fun parts! Personally, this is my favorite opportunity. I love watching presentations of the applications that use Ant Media Server under the hood! Our friends and participants build innovative apps and compete with each other. In the last Hackathon we organized, we offered a prize pool of $9,000 for the participants. Additionally, there were mini-challenges with smaller rewards such as Amazon Gift Cards and Starbucks Coffee.
Join the excitement of real-time streaming hackathons organized by Ant Media on a quarterly basis. To participate, send out an email to partnership@antmedia.io for the grand finale Hackathon of this year in December 2023! Developers, creative minds, and all enthusiasts can participate, compete, and stand a chance to win cash prizes and exciting surprises. The thrill of competition awaits!
We are providing a starter kit plus Ant Media experts will walk you through to support you during the Hackathon. You will also get a free development license during the Hackathon process. It'll be active during the Hackathon process. If some participants won't be able to finish their products on time, we can extend the duration of the license. The only thing left for you is to build the app and win the price 😀
4. The Ant Partners Network
Being a member of the Ant Partners Network offers exclusive Ant Media business opportunities. First and foremost, all partners receive a certain discount for reseller purposes or white labeling. You can directly promote Ant Media Server in your market and catch the opportunity of revenue sharing. All partner models have this opportunity.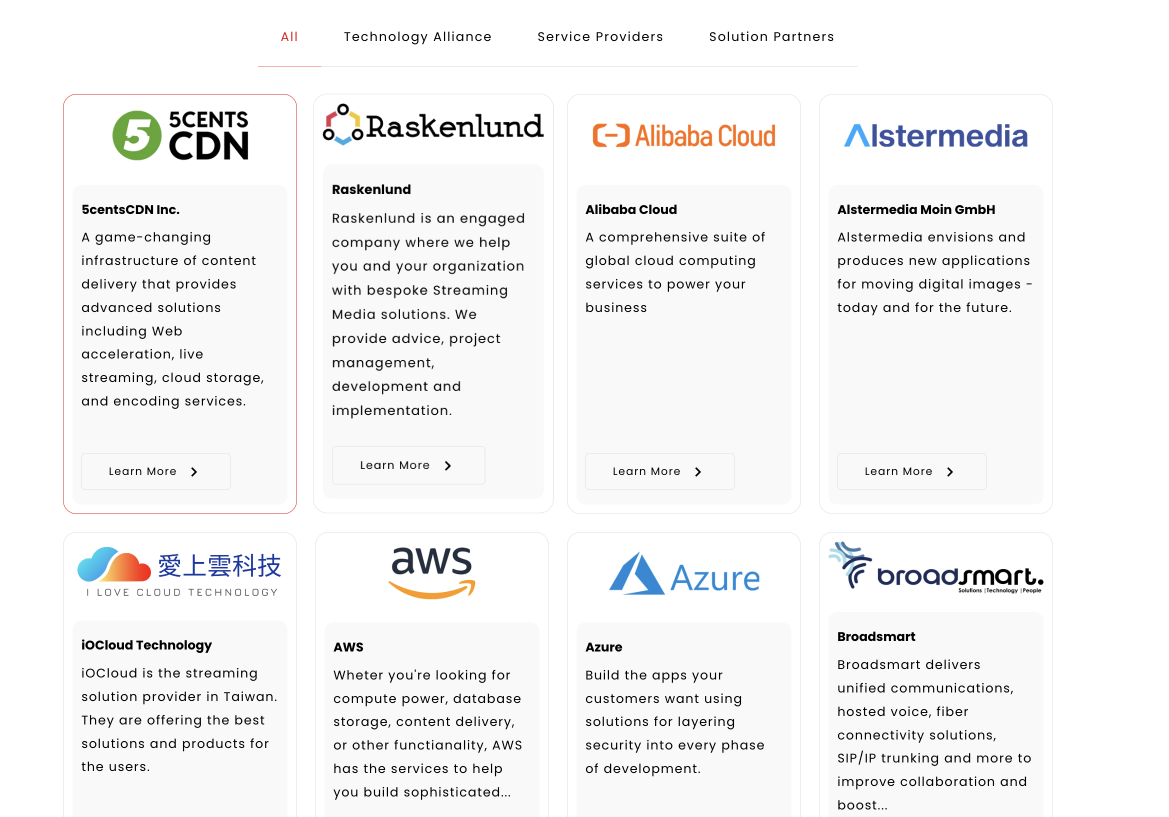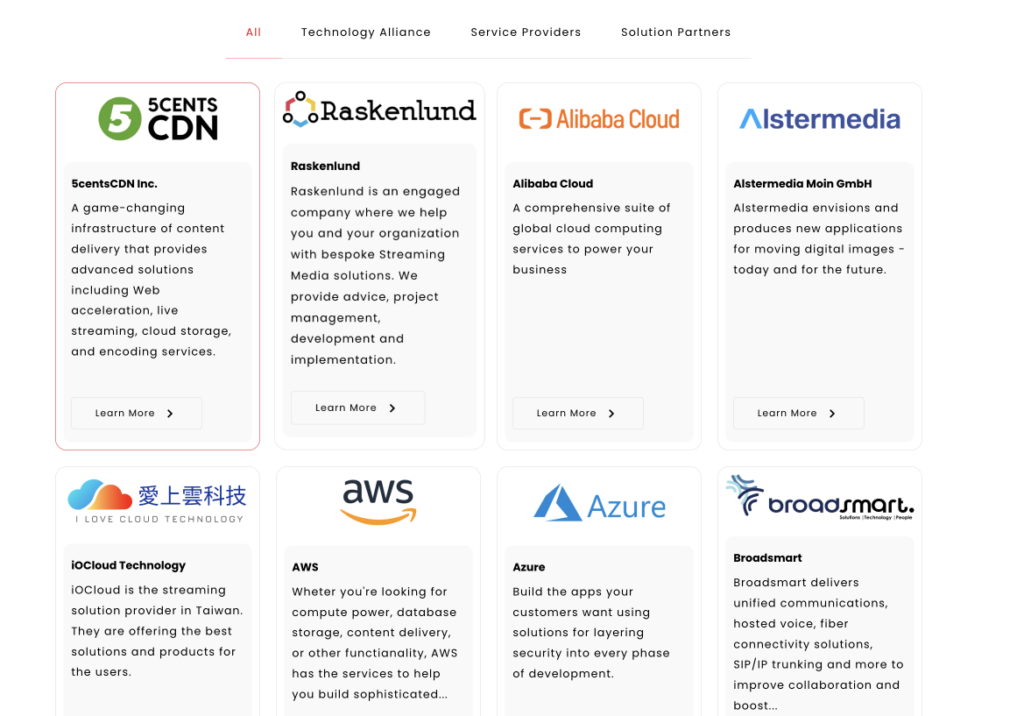 We are offering 3 different models when working with partners – Technology Alliance, Service Providers, and Solution Partners. Each of the models has its unique process, but the opportunities are largely the same.
Do you have an idea to be built on top of the Ant Media Server? Perfect! Use this discount to develop your application. It makes you a Technology Alliance partner. We will also list your app on our marketplace in order to promote it among our users!
Solution partners are represented by custom development companies that can help our customers build their unique ideas on Ant Media Server. We share those leads with you on our Ecosystem Slack channel among other business opportunities.
Last but not least, the Ant Media Server has to be deployed on-premises or in any cloud provider. Service Provider Partners are helping our users by offering cloud services.
Check out our partnership directory where you can directly fill out the partnership entry form. I'll be in touch with you right away!
5. Lucrative Referral Program
What is the Ant Media Referral Program?
Earning while promoting Ant Media has never been easier! With Ant Media referral program, you can earn a substantial 25% commission for every Ant Media Server license you sell. It's a win-win situation – your clients get the best solutions, and you get rewarded handsomely.
How easy is it going to be? You just need to let us know about the opportunity. We can happily walk the happy path with you. In the end, we are going to share 25% of the revenue with you!
How to apply for the Ant Media Referral Program?
Send us an email to contact@antmedia.io with the subject "Request to be added on the Ant Media Referral Program". One of our solution architects will come back to you ASAP to catch the opportunity!
6. Ecosystem of Collaboration
What is the Ant Media Ecosystem?
The sky's the limit for this opportunity! Ant Media fosters a developing ecosystem which is the community of our users, partners, and friends that comes together to explore business opportunities and grow together. Collaborate to enhance your digital visibility with co-marketing activities, brainstorm industry ideas, and develop groundbreaking applications.
How to get on the Ant Media Ecosystem?
It is an exclusive group where we focus on business opportunities and you need to be invited by me, Umut!
Fill out this form to be considered to join Ant Media Ecosystem. 
Read and accept the community rules that I will share with you in the reply email. 
Join the Ant Media Ecosystem channel! 
7. Co-Marketing Activities
What joint marketing activities does Ant Media consider?
We are here and eager to collaborate with you on your marketing initiatives. Let me share some of the examples:
For instance, if you're interested in hosting a webinar for your product utilizing Ant Media Server, we're more than willing to participate as guest speakers. Additionally, we can jointly organize a webinar, benefiting both your audience and our users. Check out the webinars we did so far on our Youtube channel.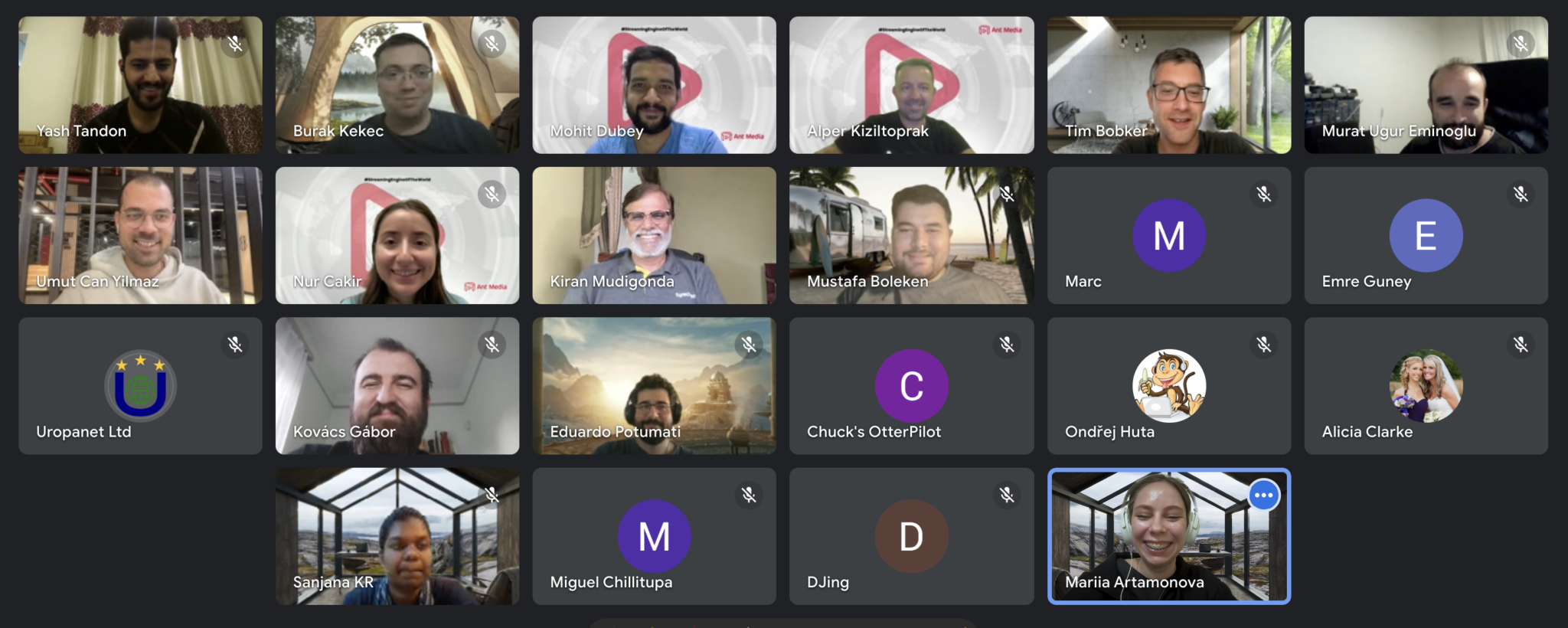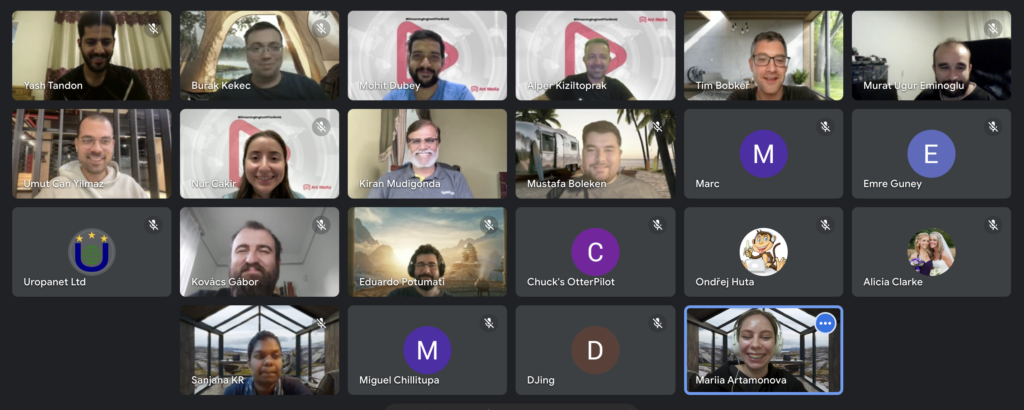 If you'd like to increase the visibility of your brand by sharing content on Ant Media LinkedIn profile or publishing a case study with your link on our website, we are more than happy to make this happen.
How to apply for joint marketing activities with Ant Media?
Send an email to contact@antmedia.io today with the subject "Co-marketing opportunity". Your ideas and projects are important to us, and we look forward to collaborating with you. Let's work together to achieve your marketing goals.
Final words
In today's fast-paced digital landscape, the power of real-time video streaming and media solutions cannot be overstated. Whether you're an entrepreneur, developer, or creative visionary, embracing the latest technological advancements can give your business a competitive edge like never before. Enter Ant Media, a name synonymous with innovation and opportunity in the world of live streaming. With an array of dynamic offerings, Ant Media opens up a world of possibilities to propel your business to new heights.
Join us in this journey to unlock the true potential of your business. Ant Media provides the tools and resources to elevate your digital presence and reach a broader audience. Moreover, the collaborative Ecosystem created by Ant Media allows you to brainstorm ideas, develop innovative applications, and connect with like-minded individuals.
Don't miss out on the chance to be a part of this exciting future of streaming with Ant Media. Reach out to us today and seize these game-changing opportunities. Your business success is just a step away with Ant Media!
Learn more about how Ant Media foster its community.