When it comes to selecting a media server solution for your live streaming needs, pricing is an important factor to consider. Finding a balance between functionality, quality, and affordability is crucial.
In this blog post, we'll compare the pricing of Ant Media Server, Dolby, and Agora, helping you make an informed decision according to your budget and requirements.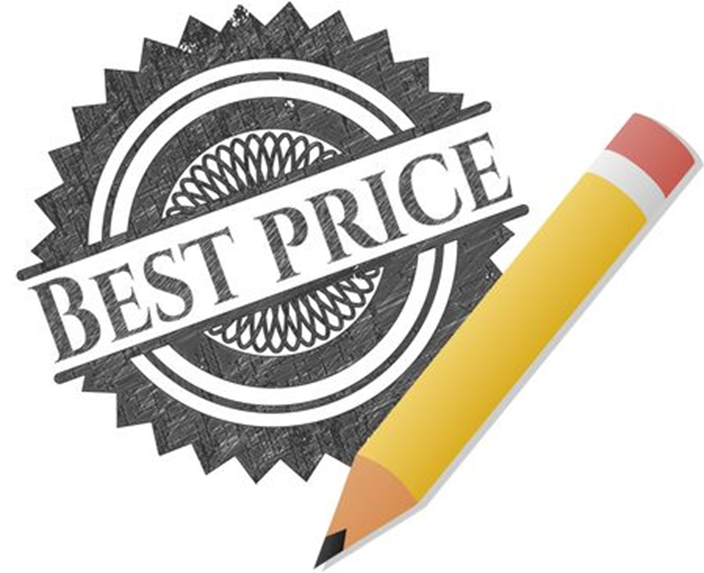 Step 1: Define Your Specific Needs
As a first step, we need to determine the features and functionalities required for a streaming project. This may include factors such as streaming quality, resolution, the number of concurrent broadcasters or viewers, recording and transcoding capabilities and many other additional services.
However, for this comparison, we've taken a basic use case which is 1 broadcaster to many viewers and we've used the following parameters to calculate the overall cost.
No of Viewers: 200
Session Duration: 1 hour every day
Video Quality: HD (2Mbps)
Step 2: Calculate the cost
Dolby.io
The pricing calculator provided by Dolby.io uses four values to calculate the cost; how many times a month you'll live stream, how many viewers for each stream, bitrate being used and how long the stream will last in minutes.
Based on our use case, the values will be 30 times a month for streaming, 200 expected viewers each hour, Video+Audio bitrate at 2Mbps with HD quality and 60 minutes of live streaming happened in each session.
Once we've entered all the information, you'll need to click the button "See my plan", to calculate the cost. For our values, we see the bandwidth usage in GB/month of 5,400 GB and a total amount of viewer minutes is 360,000 Minutes.
Based on that usage, Dolby.io automatically suggests to subscribe to the "Advanced Plan" which costs $1,495 per month.
The Advanced Plan comes with 5000 GB CDN bandwidth and you will need to add additional 400 GB data usage on top of that at $1,495 per month as well.
If we add that up, which is 400 GB x $0.15 = $60. So at the bottom line the total cost is $1,555 per month to use Dolby.io.
Agora.io
Using the pricing guidance provided by Agora, its defined per minute prices for Video and Audio separately.
Audio Usage is charged at $0.59 per 1,000 minutes and Video at HD quality usage is charged at $1.99 per 1,000 minutes.
Additionally, Agora offers the first 10,000 minutes of usage for free, and it also provides automatic discounts based on different tiers of usage.
In our case, the total number of minutes consumed by users is 360,000 minutes so there will be a 5% discount to be automatically applied by Agora.
Based on above, if we need to calculate the cost, we will need to use the following equation 🙂
(360,000-10,000) / 1,000 x ($1,99 + $0,59) x (1-%5) = $857,85
Based on our use case, Agora.io requires a monthly cost of almost $858.
Ant Media Server on AWS
If you deploy Ant Media Server on AWS, you will be able to use clustered nodes to scale up and down when its needed and charging is only applied when you keep the systems up and running, whether your streaming or not.
Based on that, we assume that after your session is over, all systems you built will be turned off (no loss of configuration or parameters) until the next live streaming session.
If you use the pricing calculator at Ant Media and use the metrics defined in the example use case, the daily cost of offering the service by using Ant Media Server in AWS is listed below:
Total Node Count: 2 (c5.xlarge – EC2 with 8 core)
Total Instance Cost: $0.34
Data Transfer Cost: $15.3 (180 GB)
Total Ant Media Server License Cost: $0.98
Total Cost: $16.62
Ant Media's price calculator defaults to 3.5Mbps. However, for accurate and fair comparisons, we have set it to 2Mbps, which aligns with the standards used by Dolby and Agora.
Now we can easily calculate the overall cost for the month which will be 30 x $16.62 = $498.6 which equates to almost $499 per month for such a service with the assumption that the servers are kept off when its not used at all.
Summary
In conclusion, after a comprehensive analysis of the costs offered by three of the most popular live streaming services, Dolby.io, Agora.io, and Ant Media Server, we can confidently guide you in choosing the best live streaming service for your budget.
When it comes to finding the perfect balance between affordability and top-notch streaming capabilities, Ant Media Server emerges as a powerful contender. With its scalable infrastructure, low latency, and cost-effective licensing model, Ant Media Server provides an exceptional streaming experience without breaking the bank. It allows you to deliver high-quality content to your viewers while maintaining the flexibility to scale your resources as needed.
In essence, by opting for Ant Media Server, you can harness the power of a reliable and cost-effective live streaming solution that perfectly aligns with your budgetary constraints.
It ensures that you can deliver captivating and immersive live content to your audience without compromising on quality or incurring exorbitant expenses.
Choose Ant Media Server as your live streaming service and unlock a world of possibilities while staying within your budget. Experience seamless scalability, outstanding performance, and exceptional value for your investment.