Our guest is Kevin Isacks, VP of Cloud Engineering and Operation at Avid. He will explain Avid's journey and also how they decided to start working with Ant Media Server for enhancing Realtime Collaboration.
Avid Technology is an American technology and multimedia company based in U.S. and founded in August 1987. It specializes in audio and video; specifically, digital non-linear editing (NLE) systems, video editing software, audio editing software, music notation software, management and distribution services.
Avid products are now used in the television and video industry to create television shows, feature films, and commercials. Media Composer, a professional non-linear editing system, is Avid's flagship product.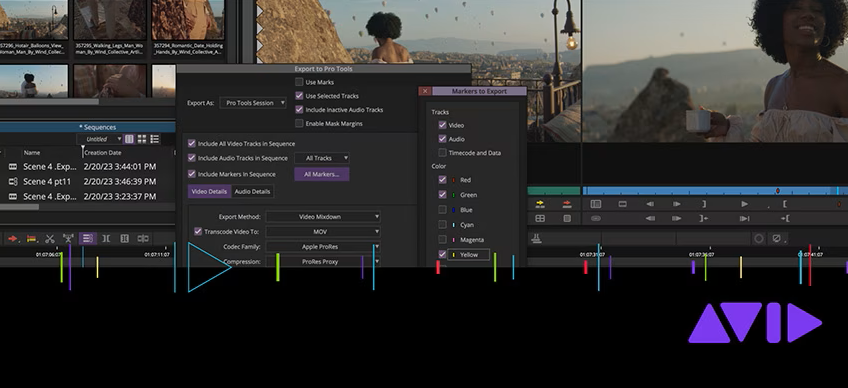 What was the problem you were facing and trying to solve?
In the ever-changing hybrid world, our aim was to recreate the immersive Edit suite experience. Traditionally, directors and producers have been accustomed to working "Over the Editors shoulder," allowing real-time collaboration and instantaneous changes to the edit.
What possible solutions did you consider and why did you choose Ant Media Server?
To achieve this, we sought a solution that offered low latency and high-quality video playback, ensuring frame accuracy and maintaining the master bitrate. Our goal was to enable attendees of a Microsoft Teams meeting to provide real-time feedback on edits, which could then be seamlessly integrated into the timeline.
After careful consideration, we chose Ant Media Server for its outstanding scalability, minimal latency, and its built-in capability to convert SRT to secure authenticated WebRTC.
How have you benefited from using Ant Media Server?
Implementing Ant Media Server has empowered us with a highly reliable, secure, and scalable "Over the Shoulder" solution. Given the importance of our customers' content confidentiality, our solution ensures that the content remains safeguarded while enabling seamless review and collaboration.
What are your aspirations moving forward?
Moving forward, we have ambitious plans to further enhance the Ant Media powered media service. Our roadmap includes incorporating Digital Rights Management (DRM) and Watermarking features to bolster content protection.
We also aim to introduce more advanced annotation capabilities, allowing meeting presenters to have greater control over playback. Ultimately, achieving sub-second latency will be crucial in delivering a truly immersive and seamless user experience.
By combining the robust capabilities of Avid with the cutting-edge technology of Ant Media Server, we are poised to revolutionize real-time collaboration in the Media and Entertainment industry.
Our commitment to innovation and customer-centric solutions drives us to continually push boundaries and deliver exceptional value to our users.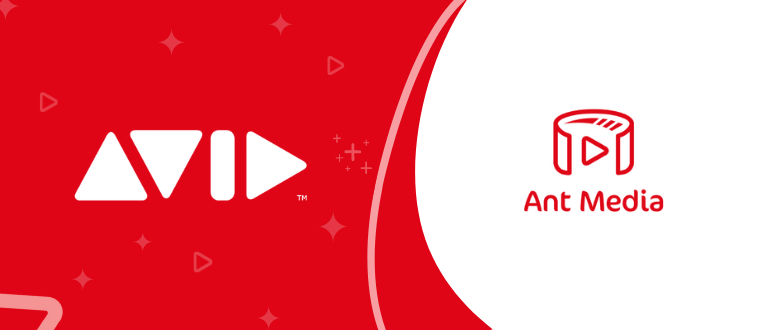 The Technology of the New World
By leveraging Ant Media Server, Avid has overcome the challenges to deliver a truly immersive and seamless user experience. This is what makes Ant Media Server a good partner for Avid, which provides efficiency and flexibility.
Along with Avid, we've had the pleasure of sharing numerous case studies from our partners who have utilized Ant Media Server, including Next Education, who leveraged AMS for uninterrupted education experience, Lloyds Auction for sharing Auctions to thousands of users in real-time, and Mojohost trusted us for their clients for streaming services.
It's worth taking the time to explore their experiences and see for yourself the benefits of using our innovation with ultra-low latency.


If you're looking to build a highly scalable real-time streaming solution, start in minutes with a free trial. Experience ultra-low latency now!