Live shopping has become one of the most popular e-commerce methods in recent years. In fact, although this concept sounds new to our ears, it is not so new.
The pioneers of live shopping began to appear on television in the 1970s. No matter which country you are from, I am sure you have come across TV channels whose sole purpose is to sell products in the live broadcast. Almost everything has been sold on these channels, from household appliances to baby products. A presenter would promote the product or even try it out and ask you to buy it by calling a number.
Live shopping has been becoming more interactive and effective. As I mentioned in the first paragraph, this concept isn't much different—just swap-out televisions for mobile phones, TV networks for social media platforms, and there are "buy now" CTAs instead of "call now". The key element is social selling. There's a real-time feedback loop for buyers, including reviews of products, demonstrations, and the opportunity to ask questions. Let's dive into more details.
What Is live shopping?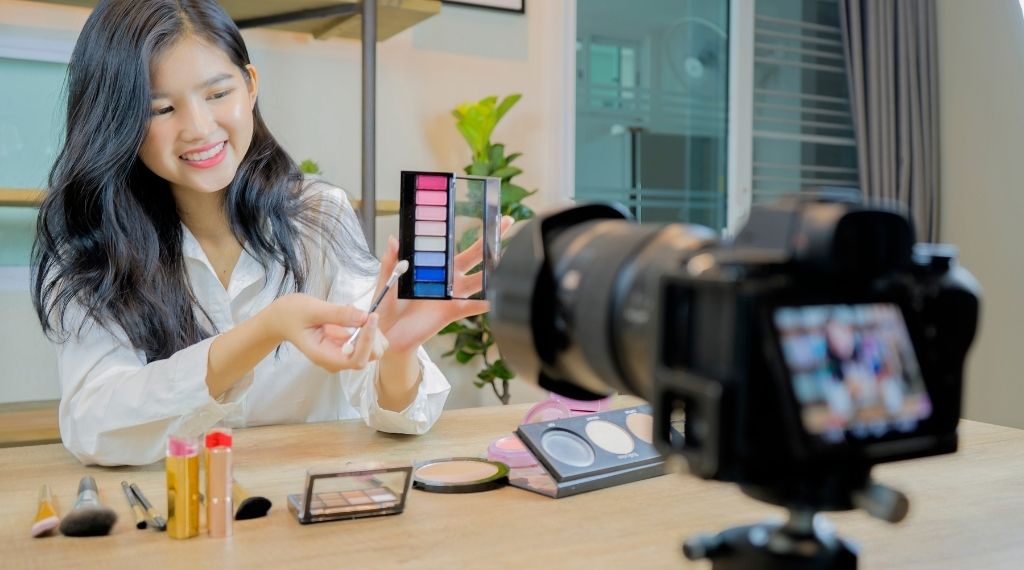 Live shopping gives sellers the ability to showcase their products, and customers the ability to get instant feedback, answers, and of course buy products in real-time.
As an example, QVC (home shopping channel) has a great influence on the introduction of live shopping into our lives. QVC made a huge splash since it successfully combined socializing, entertainment and shopping. QVC customers enjoyed the shopping process and interacting with their favorite host.
When you think about it, live stream shopping is in a way bringing the age-old practice of home shopping into modern times. The concept remains the same, it's just the channel that's different.
Live streaming viewers can learn more about the product by leaving comments, asking questions to the publisher, just like on Instagram, Facebook or YouTube live videos. The live shopping process is just like our social media usage process. The viewers can even share their experiences with other viewers. Sellers can guide viewers in their purchasing decisions by projecting reviews and recommendations on the screen.
Instead of simply "liking" a product promoted by your favorite influencers, you can talk to them about the product and buy it directly.
At a time when we move everything online, isn't it quite boring to shop by only adding the product to the cart?
This boring situation becomes more fun with the online shopping experience once again.
It has become quite popular again, especially in Asia. Chinese consumers and sellers are way ahead of the trend already. In fact, the live commerce market in the country accounts for more than 10% of the entire e-commerce market.
Other parts of the world have also started to take an interest in live commerce. We were seeing successful startups, especially in America and Europe.
Benefits of live shopping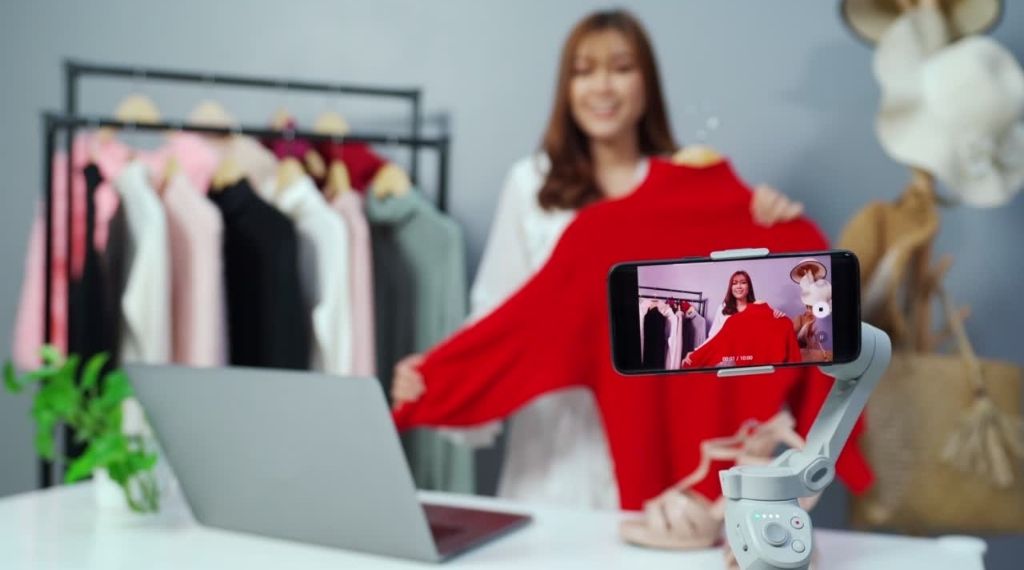 The rate of adoption to live shopping is going to increase in 2022. Of the brands surveyed in the Forrester research, 49% of brands plan to increase their investment in social commerce in 2022, with 81% planning to either increase or maintain investment in live shopping to drive sales.
Unique shopping experience and higher engagement rate
The biggest benefit of live commerce is that it gives the audience a unique shopping and entertainment experience and it increases the engagement rate regardless of location. If it was a good live stream, the image of the brand will remain in the minds of the audience, even if they do not buy it at that time. Just like every good marketing action.
Let me give you a really good example.
Montreal-based footwear brand Aldo is piloting live stream shopping as the company innovates amid a rapidly changing retail world.
For the live stream shopping pilot, Aldo partnered with celebrity stylist Mimi Cuttrell and Los Angeles-based entertainer Nate Wyatt to host the event. The duo shared their style tips on how to wear various styles of Aldo shoes and accessories, and viewers were able to shop the spring 2021 collection instantly on stream during the show.
The spring 2021 live stream shopping pilot was said to be a success. The Aldo website saw about 17,000 page views in the first five days after the event with an average viewing time of 12 minutes and six seconds. A 308% engagement rate including likes, hearts, and comments were registered. Aldo will apply key learnings from its pilot as it looks to further test the waters this year with more online live shopping events. You can read the full story here.
More natural and believable marketing
In a world where we are exposed to a lot of advertisements, brand and influencer collaborations that are not built correctly do not seem sincere and natural to the followers. It also helps viewers interact directly with their favorite influencer or host and create a more natural bond between the brand and the influencer/host.
Provides quick purchase
When viewers see other people buying products in livestream, they are more likely to buy too. It is a kind of social proof. It can also create the fear of missing out (FOMO) on viewers. It is still one of the best-selling tactics. So, It can create a buying wave.
Lower return rates
The reasons for the return of the viewers who asked what they were curious about during the broadcast and received sufficient answers will also decrease. According to Coresight data, live shoppers are 40% less likely to return an item than other online shoppers.
The reasons for the return of the viewers who asked what they were curious about during the broadcast and received sufficient answers will also decrease.
Livestream is a great way to educate and entertain viewers while shopping!
Great way to attract Gen Z
It seems that young people under 30 are less engaged with traditional formats. They have grown up with social media, instant messaging, video games, and live streams. According to Deloitte, Gen Z could be viewed as early adopters who are influencing the behaviors of Millennials and Generation X, and possibly next generations. Live shopping is a new and very effective way to attract Gen Z.
Makes unsold products more attractive
With live events, you can show the underperforming products directly to the audience, and even make them more attractive. If you are in the clothing industry, you can use it as a fashion show for sale.
After all these benefits, it seems that the live shopping trend is coming back much stronger. It is certain that the e-commerce industry will not remain indifferent to this change. TV channels like QVC are no longer needed. With the Internet and smartphones, this trend offers many opportunities. Providing this service to the e-commerce sector can also be a business model.
What do you need to create a live shopping platform?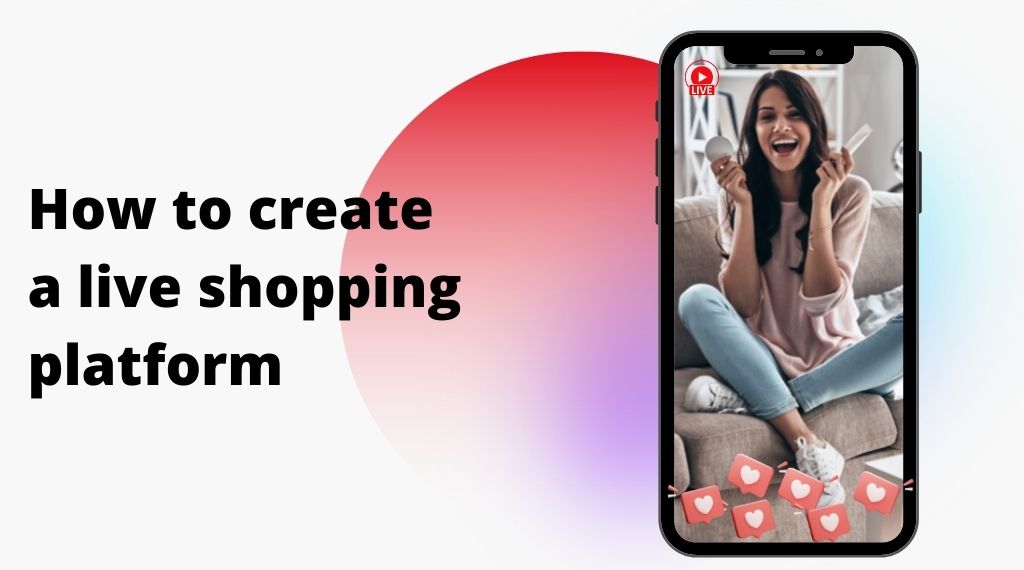 To get started to build your own live shopping platform, you will first need a media server such as Ant Media Server. It should allow you to have features such as,
Real-time latency: For high engagement, you need to provide ultra-low latency. Otherwise, in the delayed streams, viewers cannot receive timely answers to their questions, interaction decreases, a real-like shopping experience, and effective communication cannot be established.
One-to-many streaming: it allows brands to stream the shopping event to multiple viewers at once. This type of event typically showcases products and features a host, guest appearances, and special promotions.
One-to-one streaming: it means having a one-on-one live shopping session with a single customer. This type of live video shopping is best suited to customers making larger purchases that require professional expertise and insight.
Embeddable: It allows other websites to host live shopping streams. Thus, Viewers can directly join the broadcast from different platforms.
Integration with other e-commerce platforms is also a huge plus.
The future of live shopping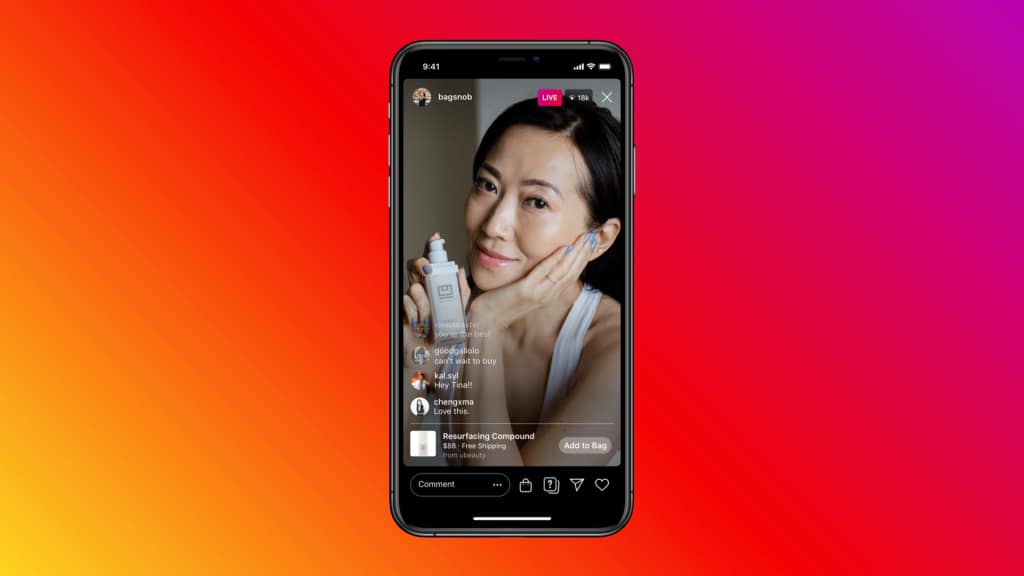 E-commerce shopping is fast, convenient and the fastest growing sector in recent years. But human interaction is a crucial element missing from the online shopping experience. Brands have been trying to solve this problem for a long time. Live shopping provides the necessary amount of human connection in a buying interaction that can feel a bit unmanned.
We are in the post-COVID life now. The effects of Covid will continue to exist in our lives. Like many other new or adapted consumer behavior and technologies, live shopping will continue to be an important pillar of the purchasing experience.
The number of live shopping initiatives will increase and it will become a very large domain. There are great opportunities for entrepreneurs.
How can Ant Media Server help you?
Ant Media Server powers live shopping platforms with 0.5-second latency, adaptive streaming, high scalability, and hence high engagement. In addition, with its adaptive bitrate feature, it sends the highest quality possible stream to the viewers according to their connection quality. Thus, It offers uninterrupted streaming while shopping without buffering. Thanks to its high scalability, it can scale seamlessly to thousands or even millions of viewers.