One of the most emerging businesses worldwide during Covid-19 times is e-learning. Historically, learning has always been boring and outdated, and given the long-distance, it proved to waste the valuable time of learners.
In order to leverage this opportunity, Perculus have built e-learning from the ground up, using Ant Media Server. Perculus, the spinoff from Advancity, aims to remedy this issue, by improving e-learning and set out to change the way that employers learn by doing in live environments and practicing their soft skills.
Perculus: designed for trainers,
refined with users
Advancity's 20+ years of experience has enabled them to prioritize learning management systems (LMS) and virtual classrooms, helping universities and educational institutions. Having 2 remote offices also a hybrid working methodology, Advancity has become a leader in training solutions for the educational sector, and Perculus was built on this experience to move online training one step ahead of video conferencing.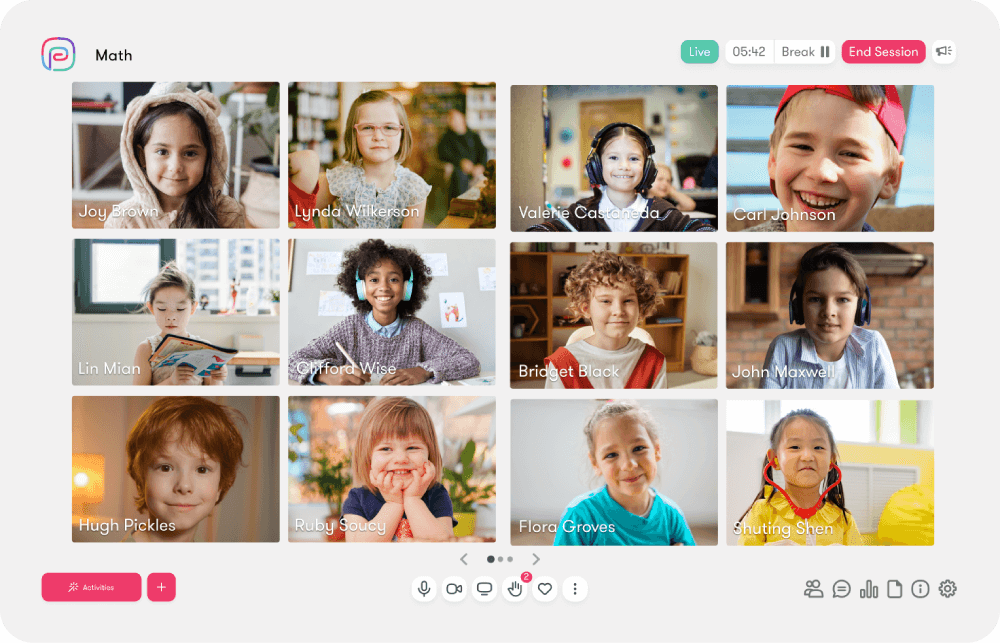 "The Ant Media Server which backs our entire Perculus platform is selected after trying many open source and licensed alternatives, because we found that it is extremely robust, easy to deploy, maintain, and efficient about streaming ultra-low latency videos to a group of trainers at the same time, even under high loads, " says Zafer Gurel, CTO and co-founder of Perculus. "As we were looking for not only a scalable environment but also great support, we are very satisfied with Ant Media. Documentation was complete and we have been able to reach API resources easily. Besides, the support staff we contacted were very responsive and helpful." adds Mr. Gurel.
The learning platform Perculus is not only a web environment but a complete connectivity solution that spans a variety of mediums, including but not limited to phones and tablets as well.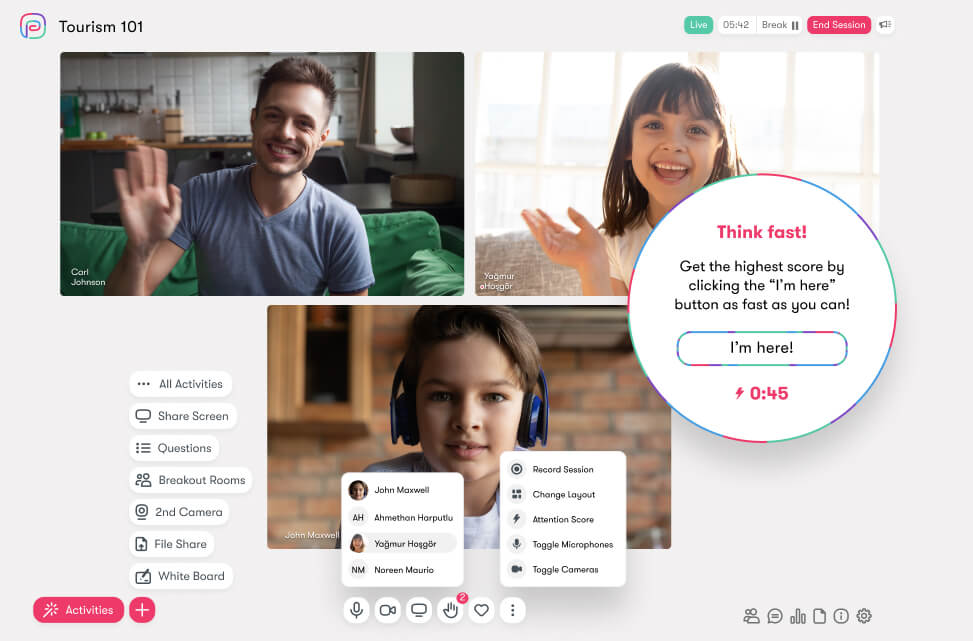 Given the ease to connect to a learning environment, more than 2 million students and 100+ educational institutions and companies use Perculus every day, to deliver seamless, ultra-low latency video streaming solutions.
With the help of Ant Media Server, Perculus has the ability to enhance the learning experience, using many off-the-shelf features, including but not limited to:
Video uploading and streaming
Course contents
Ability to add limitless classes
250-student classrooms
3TB of storage capacity
Online exams
"It is an honor for us to work with Advancity" says Oguz Mermerkaya, CEO and co-founder of Ant Media. "It is the perfect example of an innovative and emerging technology based on a leading video streaming environment".
Perculus offers and further information can be seen from this link.
Be a part of Ant Media 
There are several solutions out there for video streaming, and Ant Media provides the best of the breed when it comes to support services, and the extended technology it brings. Ant Media is dedicated to providing both off-the-shelf and customized solutions to make sure its clients will get the right technology infrastructure they need from a modern video streaming platform.
Start using Ant Media Server for free now!
To learn further applications of Ant Media and partners you can check our, Rods & Cones, Next Education, Antargyan, and Leap Gaming case studies.