The pandemic turned out to be an unwelcome motivator for businesses to bring communications and content delivery online—and streaming emerged as the uncontested preferred method to do it. From intimate video conferences to large-scale live events, it's likely you have recently experienced streaming in some form. Let's compare real-time streaming and live streaming.

76% of businesses said the pandemic has edged them towards experiencing and deploying streaming as a tool to view or share information. With content streaming, connected gaming, and video calling more popular than ever, this trend is expected to continue far beyond the pandemic. 


Before employing effective streaming strategies to bring your business to the larger community, there's some live streaming 101 you need to know regarding the available types of streaming and protocols that power them. When business leaders think of streaming, they usually have in mind real-time streaming or live streaming, but there's a difference.
What is live streaming?
Live streaming has soared over the past couple of years, with the online live streaming industry growing 99% between April 2019 and April 2020. Live streaming refers to video and audio content that is delivered over the internet continuously and for immediate consumption by the audience. This type of streaming can be used in a variety of contexts.
A common use case for live streaming is the delivery of sports coverage. When you watch a sporting event live, the stream is constant and uninterrupted. The quality and latency of the feed, however, is dependent on a variety of external factors like the recipient's software infrastructure and internet speeds. This means that there is a time lag between the game taking place and viewers seeing the recording on their screens.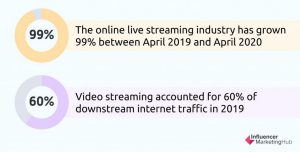 What is real time streaming?
Real-time streaming takes live streaming to the next level by reducing the impact of external factors, such as slow internet speeds and lengthy time lag. For use cases where you need immediate feedback such as interactive online lessons or events where viewers bid for items, you must have the ability to receive and act upon information as quickly as possible. 
Real-time streaming, unlike live streaming, comes with a promise to deliver video and audio content with ultra-low latency of under 0.5 seconds. Use cases that require instantaneous feeds to tabulate scores or determine future actions suffer significant quality losses for every second in latency. For example, online quiz tools such as Next Education use speed and accuracy to determine how many points a player receives upon answering a question.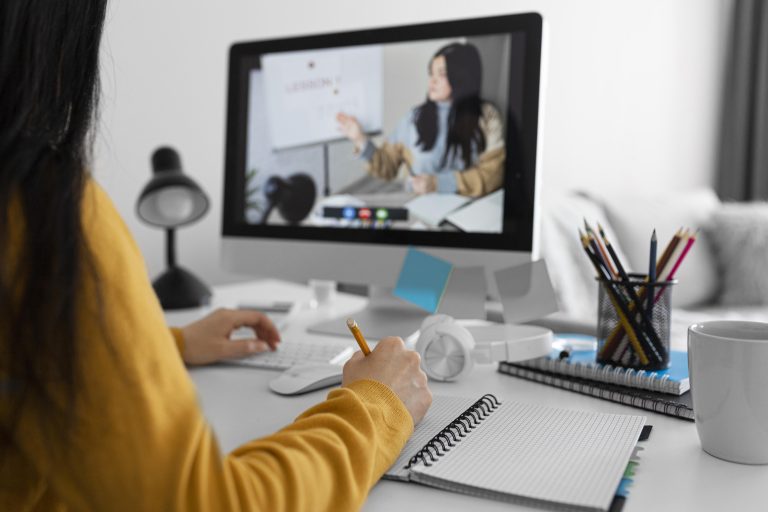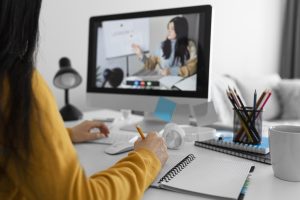 Which streaming protocol is right for you?
Streaming is here to stay and will become an essential component of your content delivery system in the coming years. Choosing the correct streaming protocol to deliver your material effectively and efficiently is key, and always a matter of pairing the protocol with your unique use cases and business needs. Here are the most popular streaming protocols used in the industry and what they're commonly used for.
WebRTC
The modern and speedy Web Real-Time Communications (WebRTC) protocol facilitates communication over a large network of devices and browsers. This protocol offers ultra-low latency of under half a second and is compatible with almost all major browsers and operating systems. WebRTC works best when streaming video content to large audiences such as in video conferences and online teaching. 
RTMP
Adobe's Real-Time Messaging Protocol (RTMP) is legacy software that was introduced when streaming was beginning to grow in popularity. While its efficiency and reliability remain consistent, compatibility issues presented by Adobe ending support for Flash prevent RTMP from becoming a widely used protocol for streaming. 
HLS
HTTP Live Streaming (HLS) was developed by Apple to ensure high quality live streams through the use of adaptive bitrate streaming. This ensures that viewers experience a consistent stream of high-quality video. While this protocol has expanded to support streams on Android, Microsoft, Linux, and Chrome-based devices, latency is often sacrificed in favor of quality and consistency in the stream. 
CMAF
As companies moved away from Flash-based streaming, protocols and codecs began to diverge into proprietary formats. This created operational headaches for companies that wished to deliver their content to a wide variety of platforms and devices. The Common Media Application Format (CMAF) protocol was designed to reduce this complexity by creating a packet that can read and deliver video content regardless of format or codec. While this has reduced complexity for many businesses, legacy formats are still unsupported and companies with unique use cases might still need specialized delivery mechanisms to ensure smooth streams. 
RTSP
In your search for the best streaming protocol for your use case, it can be tempting to limit your search to modern protocols. However, the old Real Time Streaming Protocol (RTSP) is still used to deliver low-latency video feeds to a wide variety of platforms. While compatibility issues have prevented it from being adopted as a content delivery protocol, the low latency and high reliability of RTSP have been a boon to users of IP cameras, which still rely on this protocol today.
How Ant Media can help you deliver the best streaming experience to your viewers
Choosing the right protocols, delivery methods, and software to conduct streams can be intimidating, considering how many options you have to go through before finding the best configuration for your business. Ant Media's streaming engine software, combined with our team of experts, can help you configure, set up, and deliver high-quality, ultra-low latency streams with minimal coding and fuss.
If you're looking to build a real-time streaming solution with adaptive bitrate streaming, ultra-low latency, and highly scalable features you can get started for free.