Our guest is Amanda Holtstrom, Product Manager at Ross Video. She will explain Ross Video's journey and also how they decided to start working with Ant Media.
Ross Video powers live video productions for billions of global viewers daily with the industry's widest range of high-impact, high-efficiency solutions, and services. Ross makes it easy to create compelling news, weather, and sports broadcasts, engaging content for sports stadium screens, entertainment shows and rock concerts, educational institutions, legislative assemblies, corporate presentations, and inspiring content for houses of worship.
What was the problem you were facing and trying to solve?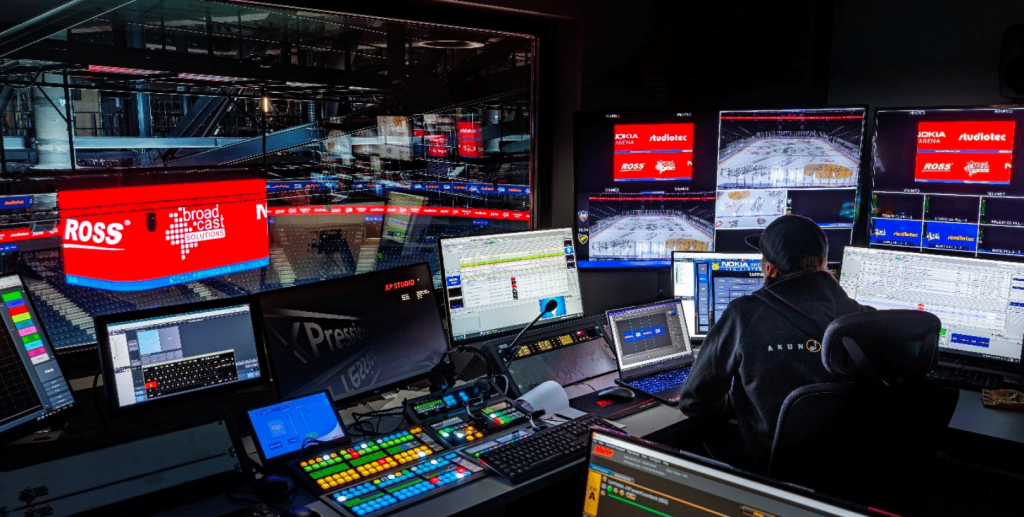 In the early days of the coronavirus pandemic, many on-air talents who would typically be in studios or on location with camera crews were in lockdown. At that time, Ross Video's customers presented us with the challenge of transporting broadcast-quality video from those contributors to the existing production infrastructure. Ant Media provided a platform that was quick to adopt to help us solve this issue.
What possible solutions did you consider, and why did you choose Ant Media Server?
Ant Media was selected from other streaming solutions because of the accessibility of software licenses and the option to deploy on-site or in the cloud. The initial performance tests of the platform indicated an effective use of system resources while supporting a flexible, efficient approach to managing streams.
How have you benefited from using Ant Media Server?
Ross Production Services has used Ant Media in production for many high-profile live events spanning network broadcasts, e-sports, and entertainment shows. The success of these shows required a stable, high throughput engine to manage WebRTC streams, and Ant Media filled the role perfectly. Since then, Ross Video's R&D organization has formed a partnership with Ant Media to launch a commercial product offered to customers worldwide, Interstellar. You can watch our product launch webinar here.
What are your aspirations moving forward?

Moving forward, Ross Video anticipates the demand for involving remote contributors and talent in live events and productions will increase. A strong streaming engine, like Ant Media, is core to offering the capability to our customers, and we look forward to continuing and growing our relationship with Ant Media.
The Technology of the New World
Ant Media Server is constantly evolving as the broadcast industry progresses. This is what makes Ant Media Server a good partner for Ross Video, which provides efficiency and flexibility.
To learn further applications of Ant Media and  partners you can check our Next Education, Antargyan, and Leap Gaming case studies.